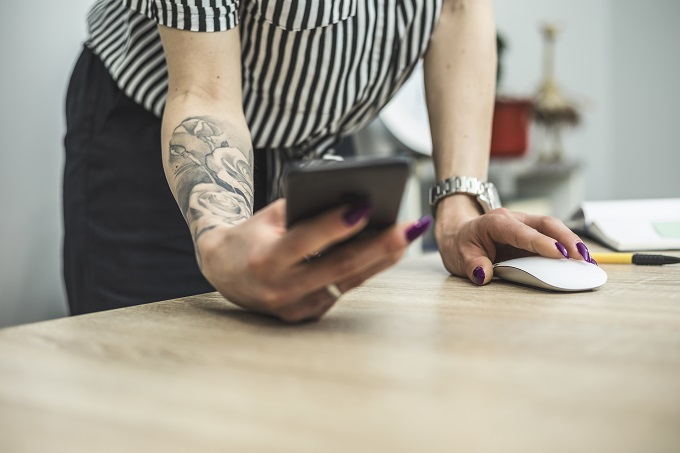 Industry
Tattoo taboo – can ink spell disaster for job prospects in hospitality?
Your manager has a burning desire to see 'Rabbitohs forever' etched across her left forearm.
Crazy, undoubtedly, but will it scar her chances of promotion?
Within the hospitality industry, the answer could be 'yes'.
Larry Mogelonsky of Hotel Mogel Consulting Ltd advises accommodation providers to err on the side of caution when looking to fill positions which involve customer interaction.
"Even though tattoos seem to be almost a rite of passage these days, I would lean towards a traditional sensibility," he said.
"Much like how hospitality has become one of the last holdouts for mandating a necktie or other piece of formal attire for staff uniforms, how we present ourselves to our guests matters.
"A nicely pressed suit communicates that you are prepared and more than capable of handling any request.
"Not that a tattoo might completely counteract this perception, but it certainly isn't congruent with the desired image based upon our current societal norms."
Accommodation providers internationally are moving towards written policies outlining just what's acceptable for visible tattoos on front-of-house employees.
It's a tricky space. For example, when staff want to roll up their sleeves, do employers write in special restrictions for those who might reveal a tattoo?
Those businesses without the proper documentation and signed agreements risk irritating customers, or running into problems surrounding discriminatory hiring practices.
Tattoos are becoming the norm for young Australian hospitality workers, many of whom travel the world on the back of their front-of-house skills, yet employers have to be mindful that guests from a more traditional background may be turned off by the ink.
In Japan, for example, which has a culture heavily steeped in tradition and order, tattoos are generally a taboo for those working front-of-house and can even be seen as a marker for connection to the Yakuza organised crime group.
So, for starters, if your accommodation receives a number of Japanese travellers then having a strict policy on visible tattoos makes sense for repeat business.
Ultimately, accommodation providers must consider their customer base and decide what is acceptable to the people paying their bills.
If a uniform policy is more lax because that's the brand persona a business wants to convey, then a tattoo policy may likewise be unrestricted.
If not, hospitality workers with lofty ambitions might be advised to get that memorial to Uncle Normal inked where the sun doesn't shine.