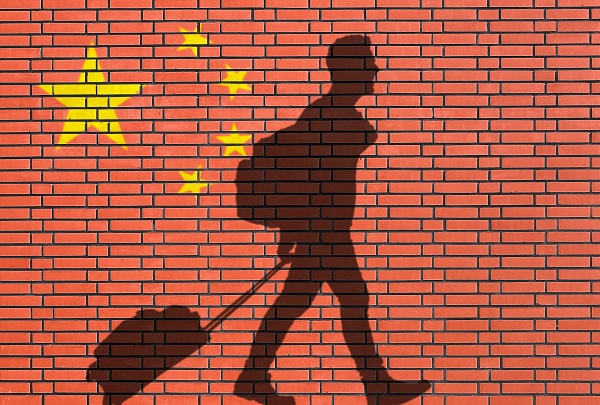 Chinese visitors to Australia outnumbered New Zealanders for the first time ever last year.
Latest figures from the Australian Bureau of Statistics show 1.39 million Chinese visited in the year to February, up 13.2 percent on the previous year and exceeding the number of trans-Tasman visitors by 300,000.
North Americans also headed down under in record numbers, relegating the UK to fourth spot as US visitor numbers jumped 9.5 percent to almost 800,000.
Chinese and North Americans are particularly sought after because they tend to stay longer and spend more than visitors from other countries.
China has been Australia's most valuable inbound tourism market since 2011. Over the past five years its visitor numbers have doubled, driving tourism earnings and spurring a boom in hotel development and record profits for Australian airlines.
Qantas posted a record half-year profit in February, for example, and Virgin Australia reported its best result in a decade. From next month, Darwin will become the seventh Australian city to offer direct flights to China.
Last week, Accomnews reported on a perceived lack of industry readiness to cater for a future influx of Chinese visitors.
An inability to offer mobile payment systems, lack of cultural awareness, few Mandarin-speaking staff and a dearth of Mandarin signage were among the issues identified by Destination NSW chief Sandra Chipchase as factors which could hold Australia back from capitalising on the burgeoning Chinese market.
"The Chinese traveller is evolving and the growing middle class in China are chasing new experiences," said Hianyang Chan of research firm Euromonitor International.
"Australia is a preferred destination due to its vast landscape, pristine nature, good food, security and art and culture."
Accomnews recently reported on Chinese investors eyeing Australian regional properties with a view to targeting their wealthy travelling countrymen and women.  
Shanghai businessman Ding Zuo Hong bought a resort and housing development at Zilzie near Rockhampton which had been closed for two years, saying: "We want to establish a club for the entrepreneurs from China to attract them to travel here, stay here and live here."