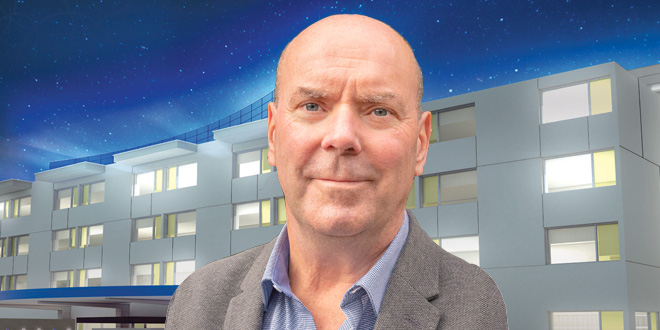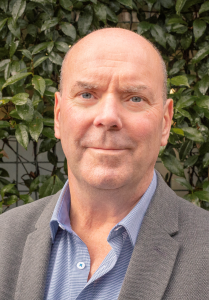 Graham Perry will oversee a mammoth 125 hotels, apartments and resorts across New Zealand and Australia as new head of Best Western Australasia.
As the group moves from management control through the Motel Federation of Australia to a 'property direct' relationship with its operators Down Under, we talk to Perry about the challenges ahead.
You could say Graham Perry has weathered a roller-coaster career following his stint as a sales director for Disneyland Paris – except that his trajectory has only ever been on the up.
Having spent almost 20 years in management roles spanning everything from theme parks to publishing to digital retail, he has his feet firmly back on the ground in a role which, he says, returns him to his hospitality "roots".  
Perry spent three years directing hotels across Europe, the Middle East and Africa with UK-based group Utell International from 1989-92 and says he has "always had a passion" for accommodation.
Asked what attracted him to this specific role, he replies: "The Best Western Group brand is well known all around the world.
"It is very strong in regional areas as well as having good hotels in the capital cities; it's got great family values and is recognised for being a quality brand.
"We really put a lot of emphasis on our quality assurance program within our hotels, and that element brings quality to our brand."
Perry has spent his early days in the job visiting Best Western properties and picking the brains of managers and staff.
"I think it's very valuable – it always is," he says. "You will learn more from five minutes talking to the team, staff, hoteliers than from five years in head office.
"They're not backwards in coming forwards; they're just really enthusiastic to talk and when they share that information, you get some really interesting things out of it."
Graham says Best Western needs to work harder in supporting those operators and making connections at a regional level: "We're a regional brand, we need to do a better job of that".
There will not, though, be any knee-jerk decisions made by the new boss.
"I'm determined not to make early changes for the sake of it," he says. "We're still very much in the review stages, if you really get to know a business, those areas of difference will reveal themselves to you."
Differentiation is at the heart of Perry's strategy for Best Western Australasia.
"We have a great opportunity to differentiate and to do things differently with our hotels and resorts," he says. "Something I have always relished in my career is doing things differently".
And while he is looking forward to project managing new initiatives within the company, Perry knows the key to success for any new venture is effective communication.
"Always make sure the stakeholders know why you are doing things, then relay them out really efficiently," he says. "We haven't done a good job and I am determined to fix that."
Asked if he fears competition from industry disruptors such as Airbnb, he replies: "We are obviously well aware of those – the important thing is to make sure Best Western is at the table with government and with industry in support to make sure there's a level playing field. 
"I don't think Best Western has done enough in that area – we have to join the cause."
When it comes to leadership style, Perry is not a fan of micro-management, preferring his staff to enjoy the "freedom to directly manage" while engaging collaboratively with each other.
He denies feeling any pressure to succeed as custodian of a brand which boasts 4200 properties across 100 countries and an impressive 70 years' history in the accommodation industry. Instead, he views it as a chance to tap into a rich vein of experience.
"I see it as an opportunity, I feel an enthusiasm about the brand," he says. "I recognise we have real longevity.
"We have plenty of new staff, but we also have staff who have been here for a long time and that depth of greater knowledge on their part is a basis to build on.
"We need to recognise the strength in that core Best Western brand, it is very valuable to us.
"We really have an excellent foundation. I want to add to that and to give a sense of vision, leveraging the strength of the Best Western brand and its people to expand the business."