Australia's premier accom business expo has smashed attendance targets, with more than 3,300 people flocking to Sydney's International Convention Centre to check out the latest industry innovations.
The NoVacancy event, held on July 17 and 18, attracted industry players from throughout Australia and across New Zealand, Fiji and Asia to a showcase of the best in accommodation developments and ideas. 
Portfolio director Brad Langton said the goal in switching this year's event to an exhibition format was to launch with 120 exhibitors.
"We beat that by 34 percent, with 160 vendors and suppliers," he said.
"Our attendance goal of 1800 to 2000 was also far superseded, with 3,387 hoteliers, speakers, media, vendors and industry suppliers attending across the two days.
"The feedback has been phenomenal from all involved and in attendance.
"We've been inundated with repeat bookings – and new bookings – for 2019, which demonstrates just how important NoVacancy is for suppliers looking to do business with chain hotels, independents hotels, luxury and lifestyle hotels, small motels and motor inns, serviced apartments and villas, designers and consultants."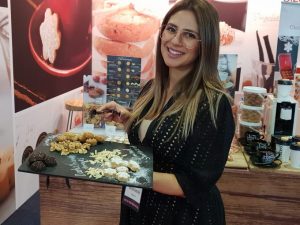 Accomnews saw unprecedented interest from advertisers and industry players at the event, with copies of Accom Management Guide flying off the stands quicker than our hardworking staff could replace them.
Editor Kate Jackson said: "NoVacancy was a chance for us to meet with everyone from motel owners and hotel managers to scenters and coffee entrepreneurs.
"It allowed us to catch up with loyal advertisers and readers, and to connect with a whole new audience.
"We got to hear some of the most prominent figures in accommodation speaking about what the future holds – from Airbnb country manager Sam McDonagh talking about listing hotels on the homeshare site to Sachin Moudgil from Knowcross warning us all to get on board with the technology shaping accommodation.
"It was an inspiring, professionally-run event and we will definitely be back."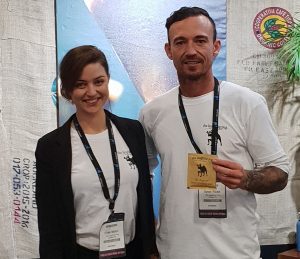 Visitors had access to more than 40 free-to-attend sessions, the majority proving so popular it was standing room only. Two of the four theatres used innovative 'silent disco' technology aimed at reducing noise clutter across the exhibition.
Plans for NoVacancy next year involve an expanded event as the technology zone doubles in size.
The expo will return to the ICC Sydney Exhibition Centre on July 24 and 25, 2019.