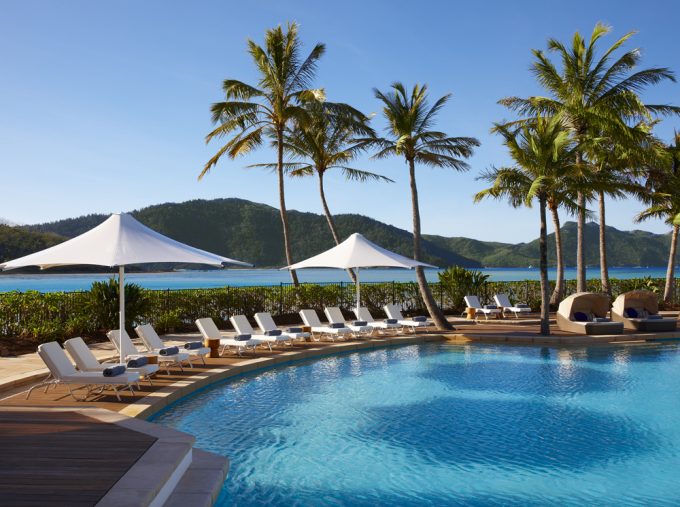 Industry
Drinks, sunscreen, fake tan: How to protect your cushions from guests
For those looking to bolster their poolside appeal this spring, there's no better and cost-effective option than decorative cushions.
They come in a vast range of shapes, sizes, textures, fabrics and designs, all formulated for ultimate guest appeal.
A neck roll may sound more like a wrestling move than an item of comfort, but it can really punch above its weight in adding an air of luxe elegance to your outdoor setting.
As one industry insider points out: "Like the artwork you hang on your walls and the linens you use to dress your beds, your decorative pillows have the potential to turn an ordinary space into a place of elegance and comfort."
The hottest trend right now is soft and comfortable – which means cushions in hospitality spaces not only have to stand up to a lot of abuse, but allow clients to feel they are luxuriating on a fluffy cloud.
The good news is, suppliers will work with accommodation managers to find the perfect cushion solution for their venue, and one which will have a positive effect not only on guests, but on their housekeeping staff and their bottom line.
A soft upgrade is the easiest way to effect significant transformation of a tired space without needing to take out a second mortgage.
Currently design fashions are seeing outdoor spaces transformed simply by using cushion colours complimentary to the venue's theme.
Most reputable fabric suppliers offer hundreds of colours, so the client can put together a brief, or provide colour details, and the supplier can find a scheme to match.
As one industry voice put it: "Adding appropriate-coloured throw pillows to the pool area can create a space the guests can't wait to relax in."
Obviously cushion comfort and style must marry up with practicality.
From sun lounge and daybed cushions to throw, bench and lounge options, materials have evolved to meet industry demands for ever-greater quality and longevity in outdoor soft furnishings.
And with turnaround times as short as ten days for top-quality Australian-made products, managers will be cushioned from the pain of delivery time lags.
Industry view: Sam Rogers of Cushion Factory
Outdoor cushions in a resort environment cop a lot of wear – water, sunscreen, fake tan, spills, full sun, constant use.
Resorts need an easy care, fade-proof cushion, designed for full weather so the staff don't need to waste time and effort in storing cushions when it rains, or constantly laundering them.
The quality fabrics we use are guaranteed fade-proof for five years and are engineered to resist mould and mildew.
Because colour goes to the core of the fibres, they can be cleaned with solvents such as bleach without losing colour.
They are saturated to the core with highly UV-stable pigments, making them resistant to fading and the degrading effects of sunlight.
Cushions just aren't about the outer cover, but also what's inside.
Waterproof foam, engineered specifically for outdoor applications, is always recommended.
Unique 'filter foam' is designed to filter water through the cushion, enabling the cushion to dry quickly.
But beware, most foams do not have this quality and suck the water in like a sponge, leaving the cushion unusable until it dries again – which can take days.
Always check out the specifics behind the guarantee of the fabric. If there is no guarantee at all re: fade proof, don't even bother.
Some fabrics are 500 hours fade proof, which sounds like a lot, but it's really only about a month in the sun.
Acrylic canvas fabrics are generally made from dyed yarn, so these fabrics will last longer in the sun (think of a carrot where the colour goes all the way through). Some fabrics, like polyesters, have their colour printed onto and therefore the colour is only on the top of the fabric (think radish). These fabrics easily fade.
Cleaning is a big factor when deciding on outdoor cushions, as they tend to get dirty very quickly from spilled drinks, sunscreen or fake tan.
Cushions made from most acrylic canvas fabrics can be cleaned in the washing machine with bleach or hosed down regularly for a quick clean.
Other fabrics are 'hand wash only' which isn't possible in a commercial environment.
Mould and mildew can be an ongoing problem for outdoor cushions, so ensure the fabric is guaranteed mould proof.
Outdoor cushions made with a quality acrylic canvas fabric along with a quality waterproof foam can be left outside 24 hours a day, 365 days a year and still look great.