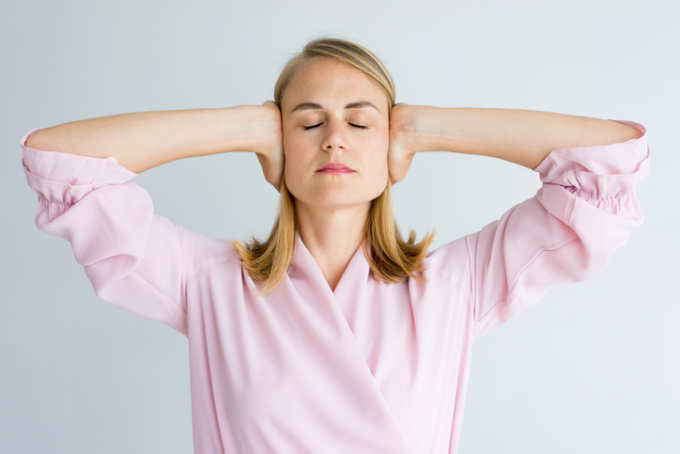 Guests care deeply about aircon.
Whether it's an away-from-home extravagance or a work climate necessity, people like to crank up the climate control the moment they walk through their accommodation door.
Breakfast? Take it or leave it.  Swimming pool? A nice little extra. Aircon? For most travellers, being able to set the room temperature is imperative.
According to Trip Advisor's TripBarometer 2016: "Globally, 63 percent of travellers said air conditioning is a must-have when choosing a place to stay. That makes it more of a deal-breaker than breakfast (40 percent) or a swimming pool (26 percent)."
Which means that if your accommodation is cooled by an inconsistent, noisy, leaky or strange-smelling air conditioner, you risk invoking the wrath of indignant visitors.
Why upgrade?
There are three main drivers for aircon upgrades: guest comfort, reliability and efficiency.
Social media and review websites are littered with guest comments about room temperature and air quality not meeting their expectations.
"The aircon was a disaster! It is centrally controlled and way too hot," said one two-star reviewer on Trip Advisor. "Pity about the aircon! Spoilt my impression," said another.
"I had to wheel my bed into the aircon path and even then I woke up sweating," was among the internet complaints, as was "looks good, nice staff, but a noisy hot-box".
Clearly guests don't just want aircon, they expect quality climate control.
When it comes to reliability, units that require constant maintenance or develop a habit of randomly switching themselves on and off will cost money and bookings. As an operator, paying to have units frequently serviced is frustrating, and not being able to fill rooms because of unreliable aircon is a disaster.
While the outlay for investment in new units may hurt, the efficiency savings can be significant.
Recent advances in efficiency mean, for example, that a Daikin ducted system produced in 2018 is some 46 percent cheaper to run than an equivalent Daikin model from the early 2000s.
Newer heating, ventilation, and air conditioning (HVAC) systems are constantly being developed to address energy efficiency and environment concerns. They include versions of the packaged terminal air conditioner (PTAC) commonly found in hotels and motels, and the vertical terminal air conditioner (VTAC), which can be installed inside a small closet instead of protruding from under the window.
Sensor operating systems linked to upgraded units can detect when guests are in and out of rooms and are estimated to save 25% – 40% on air conditioning costs, delivering a return on investment in as little as 6 months.
Latest technology
The fact that guests love to crank up their aircon means any new system must include a way to keep costs to a minimum.
Felix Seiler of accommodation giant Holloway Lodging Corporation told Hotelier: "When choosing HVAC, we look for a decrease in power consumption, more efficiency on both cooling and heating, and newer technologies for electronics and automation.
"We also install motion sensors and heat sensors in rooms to ensure the system only runs when the room is occupied.
"When installing new HVAC systems in large hotels, we always obtain an engineering opinion to ensure we get the right sized and engineered system."
Variable refrigerant flow (VRF) systems are becoming a popular choice with hotels because of the ease of retrofit and the energy efficiency they offer. They consume less electricity than a conventional system and require less maintenance over their estimated 25-year life.
Each indoor unit is individually controllable by its user and a variety of unit styles can be mixed and matched to suit individual requirements (e.g. high wall units and ducted units).
The outdoor unit can be made up of numerous modules to create the required capacity for larger businesses and the compressors can be operated at varying speeds, so the units work only at the rate needed to meet requirements, enhancing their efficiency.
New systems are not only more efficient and tailored, they're also more environmentally friendly.
Older systems use 'R22-type' refrigerant which is a hydrochlorofluorocarbon, a group of gases known to deplete the ozone layer, whereas new systems use 410A which is believed to have no ozone impact.
The right fit
There are numerous options available for different hotels. For example, small hotels that have limited space may benefit from installing a more compact unit operating with 24-volt thermostat capability.
Properties with underground parking tend to consume more energy because of the need to circulate large volumes of air, and controls can help manage these costs.
Older hotels benefit from upgrading their system from water to air-cooled, which wastes less water and is much cheaper to maintain.
Each property is unique and modern technology upgrades allow climate control to be designed around its individual needs.
System Controls
The latest automated aircon systems can detect whether a guestroom is occupied through information transmitted via infrared detectors and micro door sensors to a central module.
When a room is occupied, a guest has control over all temperature settings.
But when they leave, Big Brother takes over and climate control becomes regulated by the module, which initiates energy savings.
When the room is unoccupied for a period, control modules can turn on air conditioning for a few minutes every two hours to prevent stuffiness.
And importantly, they can also alert managers to equipment faults before a guest even knows about them.
The Big Brother theme continues into guests' aircon remotes.
Latest models not only deliver a simple, easily understandable display, but can be programmed with an operator's own minimum and maximum temperatures.
So while guests believe they have set the temperature, their aircon usage is actually being managed remotely.
Allergy prevention
Whatever units you choose, installing the proper filters and replacing them on a timely basis is a key component of combatting any allergy problems caused by the circulated air.
While ordinary paper filters help remove dust from the air, High Energy Particulate Air (HEPA) filters are designed to trap smaller particles such as bacteria, mould and pollen.
HEPA filters consist of densely packed glass fibre layers as opposed to paper, and the best ones can block about 99% of those particles responsible for air conditioner allergies.
Filters should be changed at least every other month – and more often if you operate in an allergen-heavy environment.