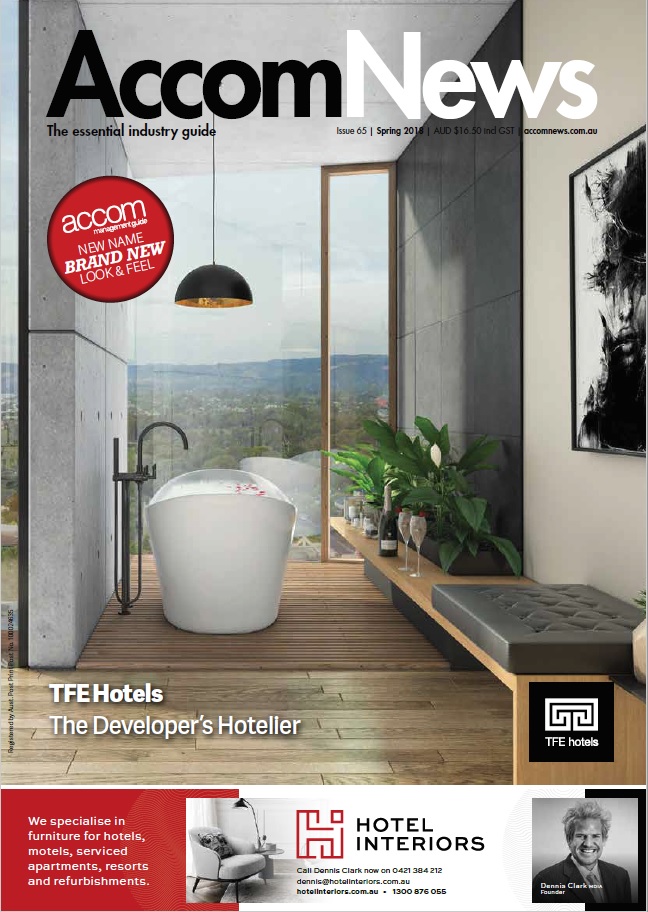 Accomnews online has a sleek new namesake in print.
Accom Management Guide has evolved to become Accomnews magazine – with an updated look and feel which is already getting our advertisers and readers excited.
"The new design looks fresh" and "the new cover looks great!" are among early plaudits from our readers.
But while we've changed up the look and name of the publication, what hasn't changed is our commitment to quality editorial, expert commentary and practical guidance.
As one of the nation's few truly independent publishing houses, we've always set the industry standard for excellence.  Pretenders may come and go, but we're the industry bible and our audience knows it – which is why we are taken up by some 7,500 accommodation properties Australia-wide.
"Australia really needs critical thinking like Accomnews covering the sector," one prominent industry figure told us very recently.
So you can rest assured; while we may have had a face lift, we certainly haven't lost sight of the fact that it's what's on the inside that counts.
Having said that, it's gratifying to hear comments like: "I like the new layout, very sleek.  The new name looks quite smart as well. Well done to you and your team for putting out yet another great read".
If you haven't done so already, take a look at the new-style Accomnews magazine – it's the essential industry guide for accommodation professionals.