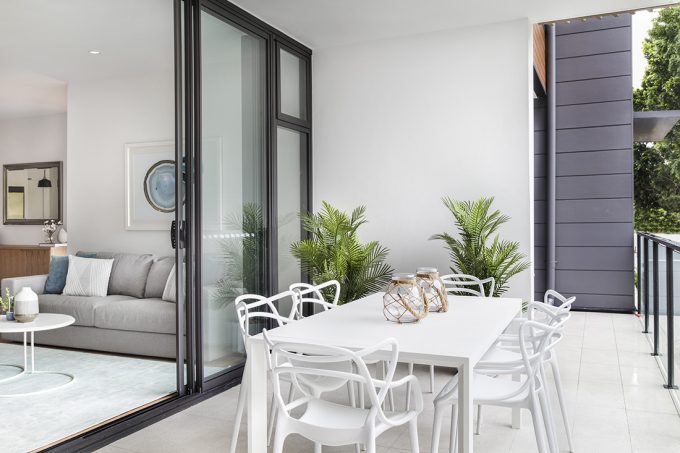 Humans respond emotionally to good design.
Over the past 40 years, numerous academic studies have shown how the physical environment affects our moods and behaviours.
The look of a lobby and the ambience of a guest room elicit feelings which will influence whether a guest chooses to stay again. Consciously or subconsciously, we all respond to design elements that make us feel comfortable, inspired, happy, relaxed or excited.
With careful curation of furniture, fixtures, and equipment (FF&E), accommodators can create an atmosphere that keeps customers coming back for more.
Marc Conias of PPS Tailored Furniture Solutions says: "Common areas are very important as these create the guests' first impressions.
"Ensure the entrance is functional as well as inviting. This alone will have an impact on the vacancy rate and who you attract to the property."
FF&E must do more than match wall colours with carpet and furniture. It needs to define spaces that are functional yet appealing, polished yet comfortable, enduring yet flexible. It is a major factor in the success or failure of any venue – and constitutes a significant percentage of spending for any new project or refurbishment.
Put simply, it is vital that any accommodation business gets FF&E right. Which is why using an expert team to craft your vision is imperative.
What the experts do
FF&E specialists provide services ranging from refurbs of existing motel rooms to complete turnkey solutions for new hotels.
They work with managers within the confines of set budgets, with teams comprising interior designers through to builders and electricians, to ensure quality standards and timelines are met.
Packages include, for example, floor plan assessments to compile furniture package quotes, production of marketing material to help in the sales process, concept and design services, manufacturing and procurement, and full installation. They can meet specifications unique to a project and produce bespoke furniture solutions for high-end developments.
Interior designers can envision spaces and atmospheres for which guests are willing to pay well.
They should be involved from the beginning when working with architects and builders to provide those artistic elements that create experiences guests love and seek to repeat.
Design is just one piece of the puzzle though. FF&E must meet safety codes and standards for flammability, toxicity, and slip resistance.
Selecting appropriate materials and finishes for a project requires considering more than aesthetics.
Furniture, fixtures and equipment should be durable, functional, and meet the sustainability, budgetary and safety needs of the project.
FF&E specialists deliver all these elements in one package, while understanding the essential factors of time, noise and disruption to business that affect any refurb or new project.
Industry View: Marc Conias of PPS Tailored Furniture Solutions.
What are the benefits of all-encompassing tailored FF&E solutions?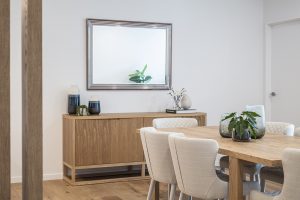 A full FFE solution encompassing interior design, manufacture and supply, delivery and installation through a single supplier provides the accommodation operator with a single point of contact for the entire FFE refurbishment project, greatly simplifying overall coordination of the project whilst reducing the possibility of issues arising from engagement through multiple contractors.
Quality FFE commercial-grade furniture offers features such as metal runners with soft closing draws, sofa and armchair covers in commercial quality fabric, full steel inner frame chairs with commercial quality fabric, coffee & dining tables with powder coated bases and comfortable quality beds.
Trusted electrical brands backed by factory warranties & local service centres are also very important for great follow up and client peace of mind.
Above all, a full FFE solution company will relieve the stress of shopping around for the right product and price, provide expert design work fitting the style of a property within a specified budget, and delivery and installation can be completed within a short timeframe.
Are there finance and leasing options available?
There are a number of finance options available in the marketplace, but some of the leading FFE providers offer low rate Chattel Mortgage finance options, allowing the project to be funded using the inventory as security. These facilities generally operate on a five-year term allowing properties to depreciate the equipment and expensing the interest charges whilst constantly upgrading on a recurring cycle, allowing the property to continually maintain the highest standard for FFE.
How is a wholesale refurb achieved with minimal disruption to guests?
The refurbishment of a development can be timed to suit the operational requirements of the property, with the inventory installed around the current bookings in targeted rooms/floors to minimise disruption to guests.
Is it important to use specialist architects & builders on these projects and if so, why?
FFE providers often work with specialist architects and builders on large and medium-sized projects. Experienced FFE providers offer a full design service, including provision of samples and installation prototype rooms, reducing the need to engage external architects and builders on smaller refurb projects.