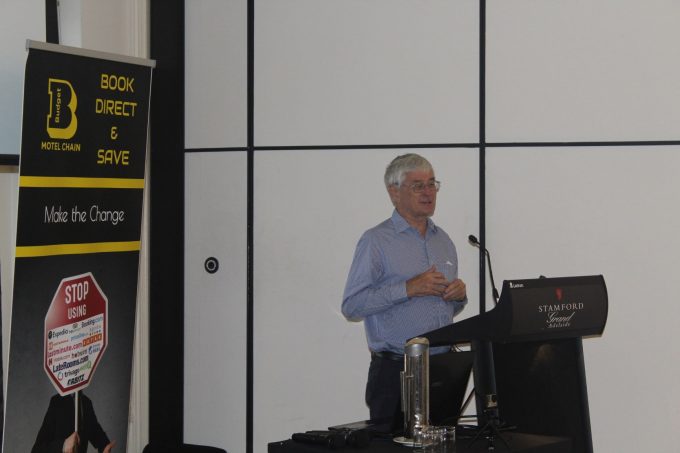 2018 has been "a bit different" according to Budget Motel Chain's operations manager Chris Fozard – a fact reflected in the chain's anything-but-ordinary annual conference this month.    
With heavyweight speakers at the Adelaide event including anti-OTA campaigner Dick Smith and Accommodation Association of Australia chief Richard Munro, media interest swirled around the topics of how to keep accommodation earnings in Australia and forge strong associations to protect the industry.
The motel group came to the attention of Dick Smith following an ABC radio call-in featuring Budget chair Charles Ikstrums.
The discussion prompted Smith's viral social media attack on US-owned online travel agents, establishing a relationship which has raised the profile of the 'book direct' movement and boosted accommodation profits by an estimated $300 million.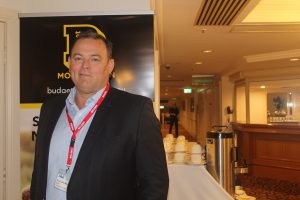 Discussion throughout the week centred on key issues such as current rate parity rules in Australia and how to encourage guests to book direct with providers, while industry partners from a range of fields within the sector presented to delegates. 
The motel group also showcased its new channel management system and an updated Budget Motel Chain website due to go live imminently. 
But it was certainly not all work and no play for attendees.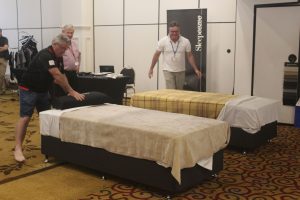 Members vied for supremacy in bowls and bed-making competitions, endured a workwear fashion parade featuring models from the chain's board of directors, and were treated to a gala dinner event featuring illusionist Josh Norbido.
Fozard said: "The conference wound down on Wednesday with our members off on a bus trip to the beautiful Adelaide Hills before heading home.
"We thank both Dick and Richard for their support.
"We would like to thank all of our members, partners and speakers for attending and hope to see you all again next year."