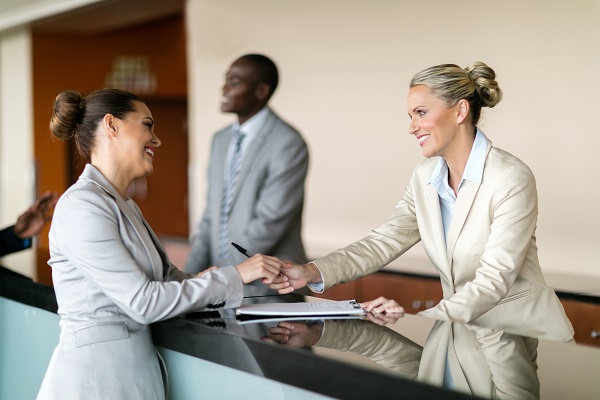 Emotional intelligence is on the syllabus for Crowne Plaza staff as the accom giant attempts to sooth the angst of visiting business travellers.
Workers will be trained to alleviate guests' anxiety by responding to, and anticipating, the emotional needs of those  travelling for work.
The Dare to Connect program uses life skills modules based around six 'core emotional intelligence skills' according to the group: vulnerability, self-belief, connection, anticipation, authenticity and perseverance.
Developed by education company The School of Life, Crowne Plaza hopes it will help staff at 98 hotels across Europe become more attuned to guests' needs through a heightened awareness of the skills of emotional intelligence.
"By applying these skills to their day to day roles, team members will be better able to recognise cues in guests' behaviour and make natural and authentic connections with guests without following a script", a spokesperson said.
A trial across four UK properties in Leeds, Manchester, Newcastle and Dublin delivered "promising initial results" according to Crowne Plaza.
Compared with previous years, overall service scores grew by at least four percent, and overall experience scores grew by up to five percent, while the hotels saw an influx of positive guest reviews.
Mike Greenup, vice president marketing, said: "While we understand that business travellers appreciate efficient and functional service, we've seen how applying an added layer of empathy to our guest interactions, greatly improves the stay experience.
"The School of Life is really helping us achieve this by equipping our team members with the tools to give them confidence to deliver this deeper, more emotional level of service."
Sarah Stein, head of content at The School of Life said: "Emotionally intelligent connections between hotel team members and travellers helps create a positive feedback loop.
"Customers want to return to a brand not only because the products or services are good, but because they feel, in a more significant way, that they are understood and belong there.
"Guests are far more likely to continue using a service and to praise it if they feel this connection."
'Tangible service enablers' have been handed out to staff to support these stronger connections, including:
Destination postcards – to be given to guests as a gift at check in, to encourage moments of connection both with Crowne Plaza colleagues and with friends and family back home
Better meetings tool – a box of questions, games and activities designed to help guests have more engaging and productive meetings
The training programme will roll out across Crowne Plaza hotels in Europe from 2019 onwards.