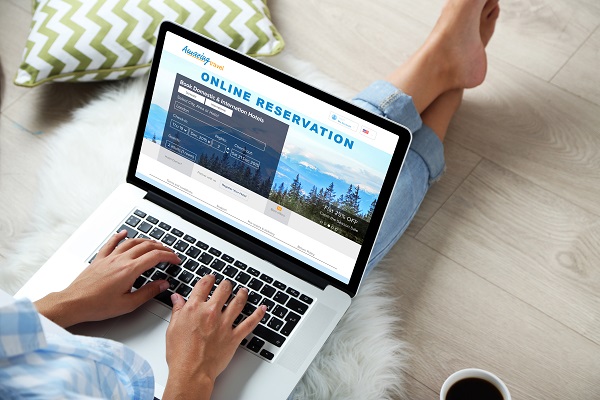 It's taken years of investment, mistakes and hard work, but accommodation marketers are now rapidly catching up with the digital savvy of the OTAs.
And the main weapon in that counterattack is your direct-booking hotel website. We believe this tech platform should be viewed as a software application, not as a set-it-and-forget-it brochure. 
Remember, your hotel website is not only the source of your most profitable bookings, but also the nerve centre and crossroads of multiple other critical technologies (retargeting, customer relationship management tracking, social media, etc).
We wanted to share a few exciting hotel website innovations:
1. Putting teeth into the Best Rate Guarantee (BRG)
Consumers usually aren't aware that your hotel offers the exact same price as OTAs for the same rooms. So, it's up to you to continuously reinforce the message that booking direct is in their best interest.
Unfortunately, it isn't enough to simply have a Best Rate Guarantee on your website.
That has very little impact on the average consumer (and often requires them to go through the hassle of completing a form just to take advantage of it). Today's guests are all about convenience, so the smartest tactic is to build your BRG into your booking engine itself, where OTA rates are displayed next to your own rate, proving to the visitor that only booking direct gets them the best prices. This type of feature will also automatically match the OTA's cheaper rate if they are out of parity. 
2. Video and subtle animation
Video and subtle animation are great ways to make your hotel's website more dynamic.
Video takes storytelling to the next level, giving your prospective guests a taste of your brand and a sense of place. Unfortunately, many websites slow down and lag with too much animation. It is critical to use smart technology to compress video without losing quality, so that your page load times stay lightning fast and your guests don't lose interest.
3. Custom interactive maps
For guests, your property is just part of the experience.
After all, they're not likely taking a trip just to stay in your hotel. They want to experience the best of everything OUTSIDE your property as well.
Local/regional maps can bring your location page to life by showcasing the personality of your brand and what your surrounding area has to offer.
It's also a feature that the OTAs are unlikely to have.
4. Instagram API (application program interface) Integration
Another way to keep your site up-to-date with fresh, experience-rich content is the Instagram API Integration. You can leverage the power of social validation and encourage new bookings by showcasing authentic guest experiences directly on your homepage, giving prospective guests even more incentive to book direct.
5. Dynamic Rate Calendar
This provides value to your guests by making the vacation planning process easier… showing travellers a monthly view of rates that helps them save. This user experience enhancement makes them more likely to stay on your website and book direct.