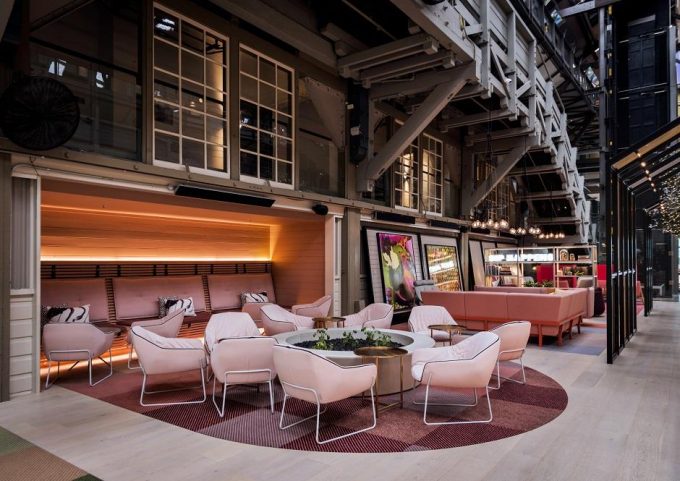 Ovolo Wooloomooloo has been voted number one hotel in Australia and the South Pacific at this year's TripAdvisor Travellers Choice Awards.
The property beat out competition from a strong field including Sydney's The Langham and Hamilton Island's multi-awarded Qualia to take the title. It was ranked third most popular in 2018.
Ovolo 1888 Darling Harbour in Sydney placed third this time around, and all six of the boutique hotel brand's Australian properties ranked in the top 20 for their respective cities.
"It seems that Ovolo is definitely doing something right," said a spokesperson.
"Each Ovolo offers a unique yet personable stay for each and every guest who visits.
"Known for its funky décor, quirky attributes and second-to-none customer service, Ovolo puts its success down to its faithful staff and generous visitors, as it is them who they continue to learn from and aspire to amaze, throughout the day to day running's of each hotel within the collection."
The personality of Ovolo Wooloomooloo is unashamedly eccentric, reflecting its founder Girish Jhunjhnuwala's obsession with eighties music.
Guests can "expect to ride in the lifts to the sound of Talking Heads, book a stay in an AC/DC or INXS-themed Rockstar suites and stream Radio Ovolo on Spotify, for some Duran Duran and Terence Trent D'Arby" according to the hotel group. The brand's moto of Shiny Happy People extends to both employees and guests, it argues.
"I'm all shook up!…A great start to the year being named Trip Advisor's number one hotel in Australia and in all of South Pacific!
It's YOU, our shiny, happy guests that has made this possible! Thank you!" said Jhunjhnuwala. 
No Australian hotels made the travellers choice list of top 25 hotels worldwide. Top spot on the global indicator went to Tulemar Bungalows & Villas in Costa Rica.
TripAdvisor's top ten traveller's choice hotels in Australia for 2019 are:
Ovolo Woolloomooloo – Sydney, New South Wales
Pinetrees Lodge – Lord Howe Island
Ovolo 1888 Darling Harbour – Sydney, New South Wales
Peninsula Boutique Hotel – Port Douglas, Queensland
Korte's Resort – Rockhampton, Queensland
COMO The Treasury – Perth, Western Australia
The Langham, Sydney – Sydney, New South Wales
Qualia Resort – Hamilton Island, Queensland
Meriton Suites Southport – Southport, Queensland
Freestyle Resort Port Douglas – Port Douglas, Queensland