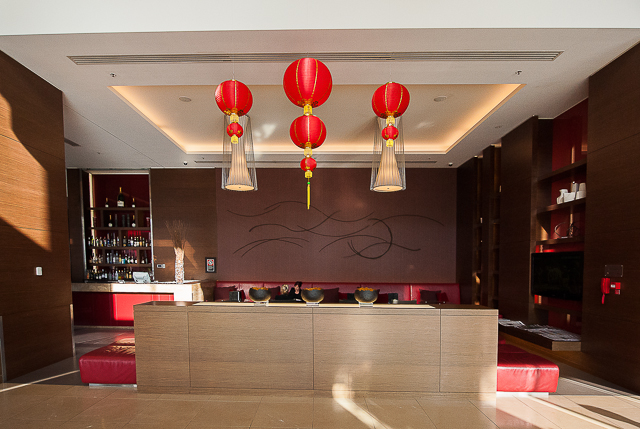 As Australia prepares for a visitor influx over Lunar New Year, travel agencies are reporting a fall in the number of Chinese choosing to celebrate Down Under.
A slowing economy is reportedly driving cost-cutting Chinese tourists to holiday closer to home for the festival, with many opting for closer destinations like Bangkok over Sydney or Auckland.
The week-long holiday, which takes place in the first week of February 2019, is one of China's longest breaks and over 400 million people are expected to travel across the country for family reunions, according to Chinese travel agency Ctrip.
It estimates seven million will venture abroad, but fewer visitors than in previous years will be making the long journey to the Antipodes.
In 2018 the Chinese economy grew at its slowest rate in nearly three decades with economists predicting a further decline this year as consumer spending weakens.
Hotels and travel agencies across Asian countries from Thailand to Japan are bracing for higher numbers of Chinese tourists than a year ago, while but the numbers travelling to the United States, Australia and New Zealand are expected to fall or show a very small increase compared with previous years.
The news comes as a number of major hotel chains, most notably Accor, embrace initiatives to lure Chinese tourists to Australia for the two-week festivities.  
Beijing advertising executive He Yanping said she was opting for an 11-day Malaysia holiday over a trip to Australia, according to Reuters.
"I actually wanted to go to Australia but the problem is that it's too far, and the hotels and visa are expensive," she said.
Ctrip reports bookings indicate the four most popular overseas destinations for Lunar New Year holidays are Thailand, Japan, Indonesia and Singapore, all within in seven hours' flying time from Beijing or Shanghai.
While trade frictions are being blamed for a significant slowing of Chinese tourism to the US, the picture for Australia and New Zealand seems to be all about economic pressures.
In November, Chinese arrivals in New Zealand were down 4.4 percent compared to the previous year and in Australia they were up, but only by 1.6 percent.
Air New Zealand on Wednesday lowered its profit outlook and forecast revenue growth would slow due to weaker tourism.
A Beijing travel service which organises tours to New Zealand and Australia revealed bookings ahead of the Lunar New Year holiday had been weaker due to economic constraints.
"Three or four years ago, we could have more than 3,000 bookings. Now, maybe 1,000," a spokesperson told Reuters.
"Tourism is considered a luxury, something to have after your stomach is full. But as people's disposable incomes fall, tourism will be impacted."