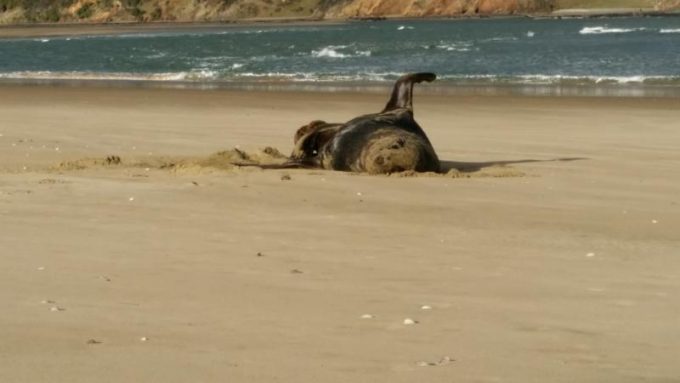 A slab of seal poo collected for scientific research in New Zealand has been found to contain a USB stick full of holiday snaps.
The sample, known as scat, was stored in a freezer for over a year before being thawed out by researchers analysing seal faeces to assess the health and diet of seals in New Zealand waters.
It was harvested by a vet who had been monitoring a thin-looking leopard seal on Oreti Beach, Invercargill, on Aotearoa's South Island in November 2017.
While "sifting" the scat from feathers, seaweed and other contents recently, scientists from the National Institute of Water and Atmospheric Research (NIWA) discovered something large and hard inside.
After drying it out for a few weeks they were able to access all of its contents – including photos of sea lions at Porpoise Bay in Caitlins, as well as a video of a mum and baby seal playing in the shallows.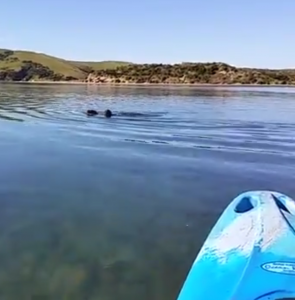 The device was in good condition "considering where it had come from", the institute said, but offers few clues as to who took the pictures, aside from footage of a blue canoe nose and a red and black boot.
Volunteer Jodie Warren, who analysed the two bread roll-sized pieces of scat, was unimpressed by the holidaymaker in question.
 "It is very worrying that these amazing Antarctic animals have plastic like this inside them," she said.
Scientists hope to study what Antarctic leopard seals eat, as well as learning about their health and how long they may have been in New Zealand waters.
The research is so valuable that NIWA marine biologist Dr Krista Hupman and the team at LeopardSeals.org have a network of volunteers from around the country who collect the seal poo and send it in for analysis.
NIWA has encouraged anyone who thinks the stick might be theirs to come forward – although its return comes at a price.
"The leopard seal researchers would like some more leopard seal scat please," says the organisation. "The more we can find out about these creatures, the more we can ensure they are looked after."