The head of Australia's largest serviced apartment group is urging the industry to embrace Airbnb.
Paul Constantinou, the chairman and founder of Quest Apartment Hotels, told The Australian Financial Review he was considering using the platform as a distribution channel because it offered significantly lower booking fees than online travel agents Booking.com and Expedia.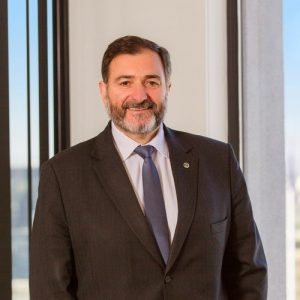 Mr Constantinou, who founded the 160-strong franchise group 31 years ago, was included on the recent Australia Day honour's list for his services to tourism and accommodation.
 "We should embrace Airbnb," he told the AFR.
"We don't currently use Airbnb, but we are considering it. Why not? It has much lower booking fees than the online travel agents and friends of mine within the industry are already using it."
In a memo earlier this month, Airbnb revealed the site had experienced a 152 percent increase in boutique hotel and B&B listings globally in the space of a year.
Mr Constantinou did, though, question the platform's ability to manage the behaviour of guests and minimise occupational health and safety risks – a concern when considering Quest's primarily corporate market.
"We need to control who is coming through the platform. We don't want people staying who are a bit too rowdy," Mr Constantinou told the AFR.
He is not alone in extolling the benefits of Airbnb as an alternative distribution channel.
Former TFE Hotels boss Rachel Argaman previously declared she "loved" Airbnb, telling AccomNews last year: "I do believe OTA commissions are too high and need to reduce. 
"The pressure which other successful distribution partners such as Airbnb places on more mainstream distribution partners is therefore very positive."
General manager of Pyrmont's Terminus Hotel, Belinda Clarke, told the audience at last July's NoVacancy expo that Airbnb provides an effective booking channel for the property's three distinct demographics – weekday commuters, weekend leisure guests and locals.
 "There's lots of apartment accommodation in the city so when locals have family to stay, there's no room to host them. They come to us – people use us as a branch of their homes and we support that."
Paul Fischmann, founder of boutique operator 8Hotels, collaborated with Airbnb on the Little Albion Guest House in Surry Hills acquired by Crystalbrook Collection last year.
"Airbnb charges only a few percentage points off revenue, rather than online operators' 15 per cent," he said.
Mr Constantinou said Quest had not felt any impact on its business from Airbnb, which he labelled a bigger competitor for Expedia and Booking.com then hoteliers.
"We're going well. 2018 was a crazy year. It wasn't normal. There's still a lack of confidence in the corporate market, but business activity is improving and people are moving around. Both our occupancies and room rates are growing," he told AFR.
The group opened a new 221-room hotel at Melbourne's Docklands last week and some 18 properties are due to open between now and 2020. Quest is also planning a major expansion into the UK market.
Mr Constantinou said the group's growth was occurring mainly on the city fringe and in suburban and regional locations, driven by decentralisation and "corporate migration" out of CBDs.