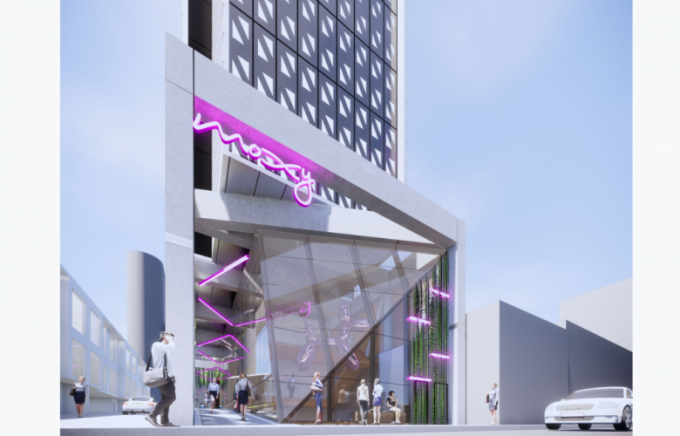 A 180-room hotel directly targeting young millenials will be built in the heart of Melbourne's celebrated South Yarra district.
The development is the Australian debut of Marriott International's mid-scale Moxy brand, a favourite with young travellers throughout Europe and the US.
The inner Melbourne site at 30-32 Claremont Street, bought for $6 million in 2017 by businessmen Hector Ktori and Peter Arvanitis and formerly home to an office block, will be transformed by architects Rothelowman.
The new high-tech Moxy is deliberately targeted at a younger clientele, with vibrant social spaces including a "high-energy" lounge, self-service "grab and go" food and drinks available day and night, and "furiously fast" free wifi.
Rooms will feature floor-to-ceiling windows to maximise natural light and the hotel will include a rooftop bar and verandah overlooking the city and a state-of-the-art gym.
"We're really excited to partner with Marriott International to bring the first ever Moxy to Australia," Hector Ktori said.
"After visiting a number of Moxy hotels around the world, we're confident this brand will be a welcome addition to South Yarra, offering guests exceptional value, urban style and lively public spaces in a much sought-after suburb of Melbourne."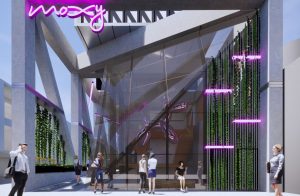 The mid-scale Moxy brand, launched in Milan in September 2014, has grown to encompass 30 properties throughout Europe and North America with 80 more in the planning.
The South Yarra addition will be a short walk from the Chapel Street shopping and entertainment hub with easy access to South Yarra Station and within close proximity to attractions including the Royal Botanic Gardens, Melbourne Cricket Ground and the CBD.
"We're thrilled to be debuting Moxy in Melbourne, a city that radiates the playful essence of the brand," Marriott senior director of hotel development Richard Crawford said.
"The Moxy brand will be a game-changer for the Melbourne and Australian hotel market where demand for bespoke lifestyle hotels is growing; fuelled predominantly by the growing number of Millenial and Gen Z travellers."
The new hotel is due to open mid-2021.