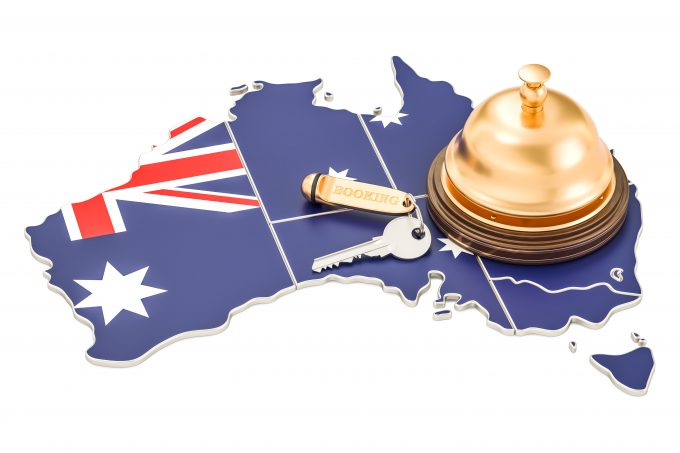 In a stunning about-turn, online travel agent Expedia is dropping  rate parity demands and allowing its Australian members to set their own room pricing online.
The US giant sent out a communique at the end of last week informing members of the change and acknowledging: "We recognise that our narrow rate MFN provision has become the source of contention with some industry participants and that this has led to the ACCC review.
"That is why we have decided to modify our lodging agreements with our Australian hotel partners to remove any narrow rate MFN provision."
Narrow rate MFN provision refers to a contractual clause preventing properties which list rooms on Expedia advertising the same room at a lower rate on their own websites.
It has long been a requirement loathed by accommodation businesses, which rely on OTAs for online visibility (Expedia and Booking.com are together responsible for 84 percent of all Australian online bookings) but pay commissions of 15-25 percent a time for bookings made through the agencies.
The policy is currently under review by national consumer watchdog the ACCC, with Labor last week vowing to scrap it if voted into government in May.
Expedia has now committed to waiving all contractual rights to enforce rate parity, regardless of previous agreements, in a move which ramps up pressure on Booking.com to make a similar declaration.
Industry bodies have reacted with delight to the news, acting CEO of Tourism Accommodation Australia and Australian Hotels Association WA chief Bradley Woods saying it follows "years of advocacy work".
"The AHA and TAA have been working on multiple fronts for many years to see the current market dynamics better reflect a genuine partnership between hotels and online travel agents," he said.
"We are pleased that our focus over several years has, in the past fortnight, begun to bear fruit for our members and the broader accommodation industry.
"This shows that Expedia is prepared to act in the spirit of a distribution partner for Australian hotels and accommodation providers.
"In the spirit of genuine partnership and on behalf of our members, the AHA and TAA encourage Booking.com to make a similar announcement to waive narrow rate parity MFN."
Richard Munro of the Accommodation Association of Australia also welcomed the move, saying: "It is amazing what pressure the Accommodation Association of Australia has brought to the market through our political advocacy.
"Thanks again to the Australian Labor Party and our media friends for working with our industry to achieve this important milestone."
However, he sounded a note of caution, adding: "The AAoA will keep a watching brief that property rankings will not be impacted by complex Expedia algorithms to darken properties due to rates being advertised under Expedia."
In the communique, Cyril Ranque, president of Expedia lodging partner services, advised members: "While you are free to charge higher rates on Expedia's marketplace than on other channels, including your own site, I'd like to highlight that providing your best prices, content, amenities and general hospitality to Expedia's incremental consumers has always been and will remain the most effective way to convince consumers to choose your property over your competition and maximise your exposure and room night potential on our marketplace."
Mr Ranque added: "Price is a critical element in consumers' decision-making process, hence why it is one of many factors we take into account to differentiate otherwise similar hotel offers in our marketplace. This consumer-centric approach is fundamental to our business and will continue to be a key focus for us."
Booking.com was approached for comment, but did reply by time of publication.