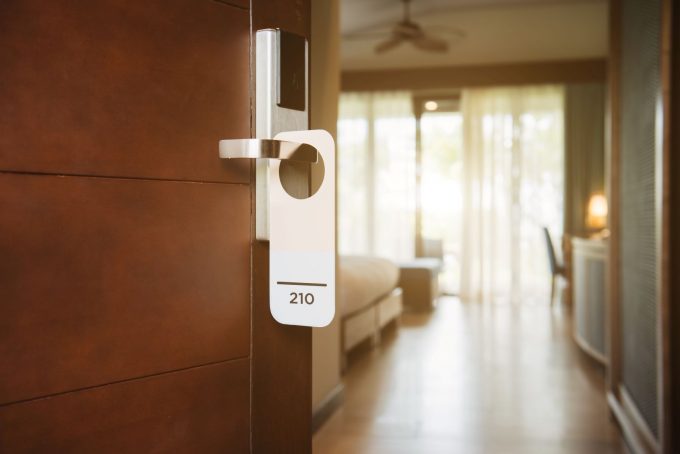 Spy cameras secretly filmed 1600 guests in hotel rooms across South Korea, with subscribers paying to watch the live-streamed footage.
South Korean police said two men have been arrested and two others are being investigated over the spying conducted across 30 accommodation venues.
The spy cameras with one-millimetre lenses were hidden inside digital TV boxes, wall sockets and hair dryer holders between November 24 last year and March 2 this year.
It's believed 42 hotel rooms in ten cities across South Korea were affected. None of the hotel names have been released and police said there was no indication the hotels were complicit in the spying of guests.
The footage obtained from the hotel rooms was streamed online on a site with more than 4000 members, 97 of whom paid add-on fees for additional features like video replay.
The site reportedly made more than $8400 since November 2018.
"There was a similar case in the past where illegal cameras were (secretly installed) and were consistently and secretly watched, but this is the first time the police caught where videos were broadcast live on the internet," police said.
If convicted of distributing the illegal videos, the accused could be jailed and fined about $38,000.
South Korea has seen a growing problem of spycams being used to film women in public toilets. According to the BBC, more than 6000 cases were reported in 2017, but only two per cent of perpetrators were jailed.
Last year, tens of thousands of women took to the streets of Seoul and other cities to protest against the practice and demand action, under the slogan "My Life is Not Your Porn".
Seoul has since employed a squad of women inspectors to conduct regular inspections of the city's 20,000 public toilets to search for spy cameras, in a response critics say merely scratches the surface of the issue. 
Lee Ji-soo, a computer specialist who helps women clean the web of images taken without their consent, told CNN  her company had seen a surge in demand since the protests drew attention to the issue.
"The most common things that the clients are saying – and they are quite heartbreaking – are 'I want to die' or 'I cannot leave my house.' Especially the victims of spy cam or illegally taken videos say that when they encounter people on the street, they feel like they would be recognised," she said.
In January, the owner of South Korean revenge-porn website Soranet was sentenced to four years in prison and fined almost $1.8 million.
A high-profile spy-cam sex scandal involving two K-pop celebrities is also currently dominating social media, with one confessing to secretly filming women during sex and circulating the videos.
Wednesday's arrest was the first case that involved live-streaming the footage on the Internet. Under local law, the accused could face up to five years behind bars.