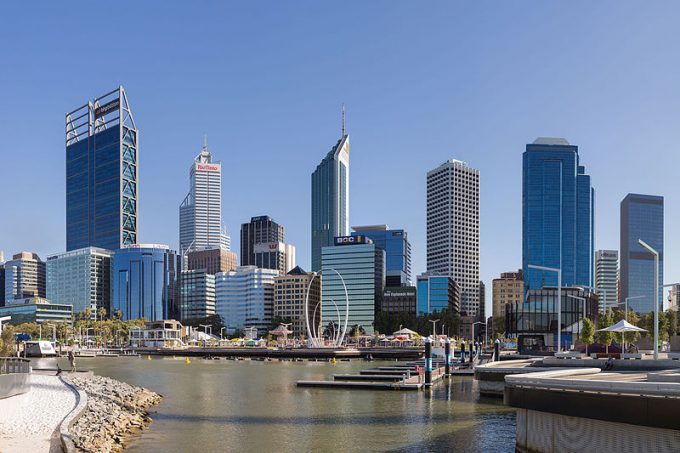 New national tourism figures show Western Australia shrugging off its poor performance of recent years to record a marked increase in international visitors in 2018.
Latest International Visitor Survey results from Tourism Research Australia for the year to December show a strong picture of national growth, with visitor numbers up 8.5 million or 5 percent on the previous year, visitor nights up 274 million or 4 percent, and spend up $43.9 million.
Australian Hotels Association WA chief executive Bradley Woods hailed the state's 12.6 percent rise in holiday makers over the past 12 months as "exceptional".
"These are very strong numbers for WA with a record number of visitors coming to the state for a holiday," Mr Woods said.
"There are not only a record number of holiday visitors, but they are staying longer and spending more money when they are here – this is fantastic news for the state's tourism industry."
WA has been languishing at the bottom of national tourism measures in recent years, with a July Tourism Research Australia report showing Perth to be the worst performing national capital based on 2016/17 figures and parts of regional WA experiencing hotel occupancy rates of just 49 percent.
But direct flights from London to the WA, a state government focus on pushing its tourism credentials to emerging international markets and a series of major infrastructure developments such as Optus Stadium and a raft of new hotels, are credited with sparking a resurgence.
WA was named by Conde Nast Traveller magazine, National Geographic wildlife magazine and the Association of British Travel Agents as the place to visit in 2019.
Mr Woods says targeted tourism policies and campaigns are yielding results in the West.
"Looking to the year ahead there are a number of reasons to remain upbeat about WA producing a sustained increase in visitation numbers," he said.
"Western Australia is hosting all three of Tourism Australia's tourism trade events, a number of new direct flight paths into WA are set to commence and there is a shopping list of major sporting events taking place throughout 2019.
"We welcome these figures, but there is still much work to be done – the good news is that WA is now ready to accommodate a significant increase in visitors, with a range of new and exciting high-quality hotels, bars, restaurants and pubs across the state."
Nationally, China was again Australia's top international market, with 1.3 million visitors (up 5 percent) spending $11.7 billion (up 13 percent) – although the market growth has slowed in recent months.
New Zealand was still our second largest market with 1.3 million visitors (up 2 percent) spending $2.6 billion (up 4 percent).
Of the remaining top five markets, Japan recorded the strongest growth, with arrivals reaching 434,000 (up 8 percent) and spend $2 billion (up 11 percent); the US experienced softer growth, recording 744,000 arrivals (up 1 percent) and spend of $3.8 billion (up 2 percent); and the UK saw arrivals remaining steady at 688,000, with spend falling to $3.4 billion (down 1 percent).
India continued to be the strongest performing market overall, with arrivals achieving 336,000 (up 18 percent) and spend reaching $1.7 billion (up 21 percent).