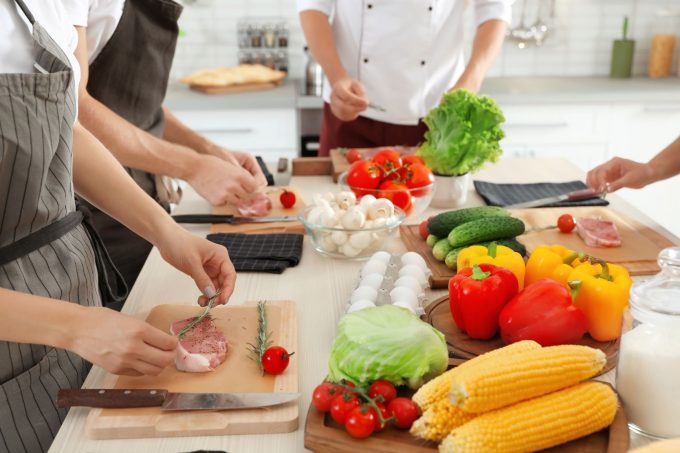 South Australia could become a global destination for food and hospitality education as the state government begins a scoping study to establish an International Centre for Food, Hospitality and Tourism Studies.
The school would be based at Lot Fourteen, the site of the former Royal Adelaide Hospital on North Terrace currently being transformed into Australia's first creation and innovation neighbourhood.
Premier Steven Marshall said the study will engage key stakeholders and help realise the government's vision for Lot Fourteen.
"The State Liberal Government is establishing Lot Fourteen as an epicentre of South Australia's high-tech future industries, such as defence, space and cyber security which together with the food, hospitality and tourism sector, will play an important role in our economy," Premier Marshall said.
"Together with the Morrison government, we have committed $60 million to deliver the new International Centre for Food, Hospitality and Tourism Studies."
HASSELL has been appointed as the lead consultant for the study, with business advisory support from Johnstaff, and will look to engage key stakeholders ahead of a planned construction start of 2020.
TAFE SA's director of tourism, hospitality and creative arts, Karen Horner, told Mirage News the centre will bring international attention to the state's existing strengths in hospitality and tourism.
"South Australia's hospitality and tourism sectors are leading the nation and this investment will ensure our expert teaching staff have access to a modern training environment which will position us as an international leader in culinary, hospitality and tourism education," she said.
The project's chief executive, Gerald Lipman, said that while South Australia has a proud history of quality hospitality education at Regency Park, the new centre will raise the standard and allow delivery of "Swiss Hotel Association bachelor and masters programs in an ideal location".
Le Cordon Bleu Australia CEO Rudi Scheel told Mirage News he was excited about the development.
"We are excited to bring our world-leading contemporary design and delivery into this Adelaide city precinct and provide our students with an unparalleled experience synonymous with the Le Cordon Bleu name that now permeates across 23 countries around the globe," he said.