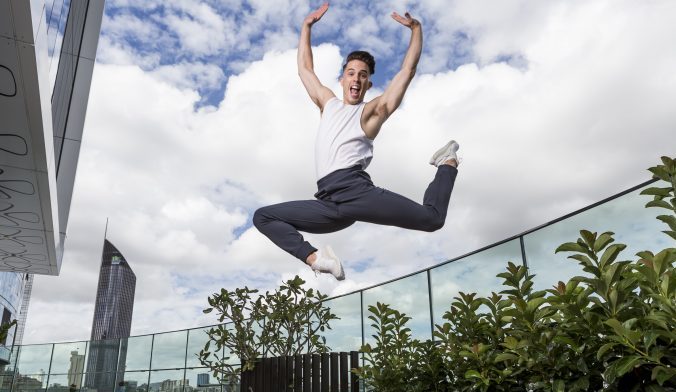 W Brisbane is toning up its marketing efforts through a new fitness drive for guests which includes "wildly fun" silent disco yoga.
The hotel says it is taking inspiration from the "energetic river current surging through the property's design" to create a series of fitness happenings.
They include a collaboration between Flow Athletic's Kate Kendall and Sydney DJ James Mack bringing "pulsating beats to a very mindful Vinyasa practice" on Wednesday 15 May.
The hotel's Great Room will transform into a silent disco yoga studio for 160 yogis in an immersive 90-minute evening session.
General Manager of W Brisbane, Haldon Philp said: "With year-round sunshine, Queenslanders naturally embrace a healthy lifestyle which we wanted to bring to life at W Brisbane alongside the W ethos of Detox.Retox.Repeat.
"Throughout the year we will bring to Brisbane the best in fitness and wellness to create stellar events in addition to regular gym programming for our guests, whether they're staying with us for business or leisure."
Voco loco?
Powering up is also on the agenda at the The Gold Coast's voco hotel, with conference organisers encouraged to 'meet for free' when their delegates stay overnight.
Those looking to book a residential conference can take advantage of accom upgrades, breakfast and meeting room hire for up to 300 guests 'on the house' as part of package celebrating the hotel's newly refurbished meeting spaces.
Lunch, treats, wifi, whiteboards, flipcharts and notepads are all part of the free inclusions in an offer which runs until September.
Sofitel belle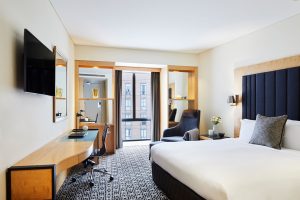 Now in her 53rd year, grand old dame the Sofitel Sydney Wentworth has undergone a style refresh, complete with a technology overhaul bringing her up to date with the newest kids on the block.
All 436 guestrooms and suites feature French-inspired upholstered bedheads, artworks, carpets and high-backed armchairs with matching ottomans in a soft grey palette and muted tones.
Mood lighting and soft flowing floor-to-ceiling curtains complete the soft upgrades, while IPTV including Chromecast on all guestroom TVs and a major wifi upgrade mean the Wentworth now rivals any of Sydney's newest CBD hotels for high-spec tech.
General manager Philip Logan said: "Every Sofitel exudes a refined and understated sense of modern luxury, and this grand old dame is no exception.
"As one of Sydney's most history-laden hotels, Sofitel Sydney Wentworth resonates in the hearts of so many; giving her a stylish makeover is only fitting, to keep her status as an ambassador of modern French style."
Crowne the conference king
Crowne Plaza Hunter Valley will host the EVOLVE conference in 2020, the largest conference for event professionals nationally, welcoming more than 500 delegates to the NSW wine region from  3-5 May.
Destination NSW CEO Sandra Chipchase says the news is a coup for the Hunter region and the state's regional business events offering.
"This is another feather in our cap for the state, particularly when it comes to our regional areas being selected to host major industry events that are typically held in major cities," Ms Chipchase said.
"Increasing regional conferencing and other business events in rural and regional NSW is a key focus of the NSW Government via Destination NSW.
"Our investment in growing this sector is essential because we know that overnight business visitors spend, on average, $237 per night in NSW – nearly double those of overnight leisure visitors. They are also more likely to return for a future holiday with family or friends.
"That means more dollars being spent in local communities, people eating out at restaurants, keeping local people in local jobs and driving the local economy."