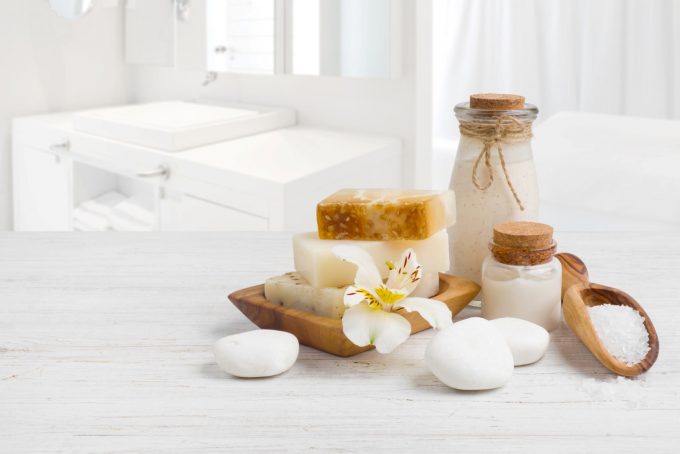 Matching guestroom amenities to your property can have a surprisingly profound impact.
As a former boutique property owner, I witnessed guests literally salivating over the handmade scented soaps in our country cottages (each bar did contain real honeycomb).
Many asked where they could buy them and would leave clutching freebies in their grateful hands on checkout.
For our clientele, it was a heady reminder of their escape to nature and a prompt to make them want to return. Four years after selling the business, and thousands of miles away, that one bathroom amenity evokes memories of our rural idyll far more powerfully for me than any picture.
Of course, handmade honeycomb soap might smell sweet in a country cottage but be entirely on the nose in a sleek inner-city hotel or alpine ski chalet.
Being able to choose the product 'match' for your accom is not as easy as it sounds. You have to really know your property; what makes it special, what makes it different, what makes it enticing. And, of course, what makes it memorable.
There is an art to matching amenities to your brand, location and clientele demographic.
Which is why we asked Jimi Kennedy-Grant, sales and marketing general manager at Healthpak, and Peter Weingartner, principal at Swisstrade, about how to tell a property's story through its little bathroom extras.
Luxury amenities: What are the latest trends and brands?
Jimi says: We all know that guest hair and body care products have a disproportionate impact on overall guest experience. They may be understated in comparison to the size of a pool, ocean-view decks or a well-renowned in-house chef, but they are also used by everyone who visits and will last long in the memory if thought through properly.
Guest expectations can be exceeded at all calibre of accommodation by choosing wisely. Local and international visitors want an authentic, relevant experience, and what better way to do this than these little shampoo and soaps that guests hold in such high regard?
Luxury accommodation needs luxury formulations. They need relevant, local botanical ingredients and stylish sustainable packaging. Serving size is important, but more so is the size of the range on offer.
Facial cleansers, body scrubs and bath salts are all the little extras that high-end guests just love. In fact, it's the unexpected extras that make the biggest impact on guests. Avocado seed body scrub is the best example of this, guests simply love it!
Peter says: The trend for luxury amenities is clearly back to true and original brands that are appreciated and trusted by local and global travellers. Authentic global retail brands, that are recognised for their value and superior quality, are again becoming the preferred choice for hotel operators who understand how brands can elevate a bathroom experience and add a memorable touch-point for their guests.
Hotels leading the charge in the upscale and luxury category realise the value in amenities, which goes far beyond the mere product itself.
Hotel cosmetics can effectively build prestige and are a perfect opportunity for storytelling. Through a careful brand selection, properties can tie in guest amenities with one of the key elements of the hotel brand itself, such as a localised story, image, style, heritage or environmental commitment.
At Swisstrade we are seeing a strong interest in brands that underline and complement all these areas.
With the hotel market becoming increasingly competitive in this sector, operators are creating every point of difference they can, to enhance the guest experience – premium and luxury amenities and selecting reputable brands are the perfect way to do so.
Budget amenities: Is it possible to create eco-friendly and luxe on a budget?
Jimi says: Budget accommodation doesn't need to be cheap and nasty. Budget is about meeting guest financial requirements but still providing hospitality.
Consequently, products like conditioning shampoo can provide a guest with a great locally-made experience for half the price of separate shampoo and conditioner. Likewise, you can have some of the extras that guest might need, like shower caps, etc – just have them on request.
Peter says: One distinct trend is a move towards environmentally sustainable dispenser solutions that offer eco-certified or fair trade certified, premium formulations dispensed in a most cost-effective manner.
Luxe brands such as Aveda and Eco-Boutique offer eco-friendly dispenser solutions that can assist hotels to create a more premium touch in guest bathrooms, while providing a level of cost saving over single-use bottles and tubes.
Custom-branded amenities: Are these on trend and do they say 'quality', or do guests prefer an amenity brand?
Peter says: Unless of unmistakable prestige and status, a hotel name on guest amenities does not convey the quality or formulation of the product itself. The packaging needs to say this in a more refined way, to conjure the thoughts and feelings desired to aligned with the hotels brand image and story.
Hotel bathrooms have the power to say everything about a hotel. So, it's not surprising that carefully selecting bathroom amenities, from soaps to lotions and bath salts to vanity kits, are taken seriously. Today, operators seek to create an impression on their guests, about what the hotel brand stands for and where it is going.
We know that brands and product lines in the retail market can create an immediate connection with guests as they will respond more favourably to products they know or aspire to buy themselves.
A custom-branded amenity could never capture the same immediate image affiliation as these brands that have been years in the making.
Jimi offers a different take on custom branding. He says: Custom-branded amenities have evolved so far from the days of 'insert hotel name' shampoo. We work with our clients to develop them their own brands. This can be a change in the design of the packaging using one of our existing formulations to being a full bespoke formulation including their very own essential oil blend.
In terms of relevance, a product containing local botanical ingredients is so much more relevant than a 'brand' from overseas that, many times, a guest has never heard of.
An example of a bespoke solution is the Wiru Indigenous Skincare developed for Voyages Ayres Rock Resort. The range is based on locally grown and processed botanical ingredients from the Northern Territory, and guests from around the world and Australia love it.