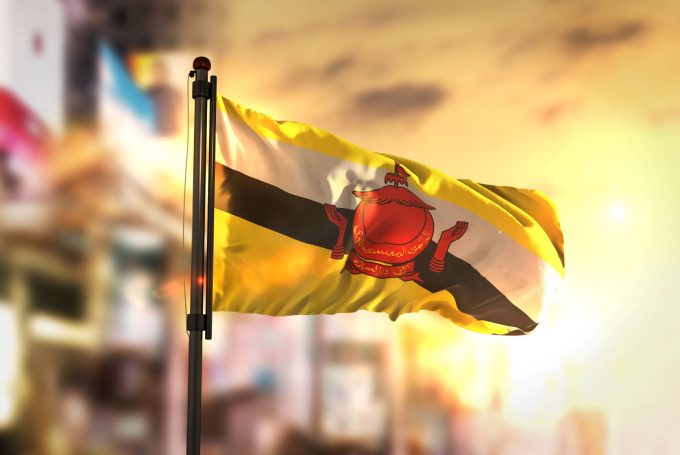 A group of protesters shouting "shame Sultan, shame" gathered outside Brisbane's Royal on the Park Hotel on Saturday for the first anti-Brunei rally in Australia.
The action by some 70 campaigners follows the introduction of Bruneian laws allowing stoning as a punishment  for adultery and gay sex.
It mirrors similar rallies being held outside hotels around the world owned by the Sultan, including The Dorchester in London where hundreds gathered last weekend with placards and chants to protest the new laws.
The Royal on the Park is owned by Sejahtera One (Australia) Pty Ltd, which has a single shareholder, the Brunei Investment Agency. The agency is a wealth fund managed on behalf of the Brunei government.
Co-organiser of the Boycott Brunei in Australia rally, Peter Hackney, told SBS News: "It's a site of bigotry in Brisbane because it's owned by the Sultan of Brunei and we're just hoping that the pressure we can put on Brunei's commercial interests will force a back down from the from the Sultan.
"On its own, it's not going to do anything but as part of a wider action around the world I think it will.
"It really is only through sustained pressure on the commercial side and the political side that this will work, like one little rally here, one rally there is nothing but if it's all together, that sort of sustained pressure it does have a chance of succeeding."
The anti-Brunei campaign is pressuring the Australian government to sanction the Sultanate by banning Royal Brunei Airlines from entering Australian airspace, expelling Brunei's High Commissioner to Australia, withdrawing Australia's High Commissioner in Brunei and leading a move to suspend the kingdom from the Commonwealth.
The Queensland government last week scrapped a deal with Royal Brunei Airlines to run a new four-times-a-week service and Virgin Australia has ended its staff leisure travel agreement with Brunei's national carrier.
LGBTIQ equality campaigner Rodney Croome says he hopes to see a wave of protests across the nation against the Sultanate.
"Australia has a really important place here because we are the largest economy and one of the most important nations in our region and we need to be setting a standard for other nations to follow," he told SBS.
PM Scott Morrison has condemned Brunei's stance, telling Mr Croome: "Criminalisation of consensual same-sex relationships is unacceptable. We believe in equal human rights for LGBTI persons and an end to violence and discrimination against LGBTI across the region and globally."