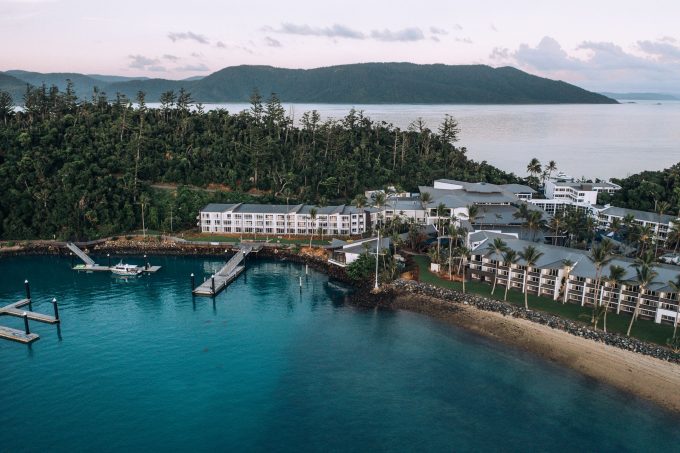 One of Australia's best loved tropical destinations has reopened following a multi-million-dollar makeover.
Daydream Island, a 1km stretch of palm-lined sandy beaches, rain forest and its own 'Living Reef', is located in the heart of Queensland's Whitsundays.
The resort, once one of the nation's most popular island getaways, was decimated by Cyclone Debbie in 2017 and has undergone a two-year rebuild.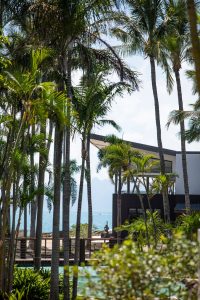 It has been transformed with new restaurants and bars, suites looking out across the Whitsundays, a resort pool and an underwater observatory.
General manager Dawson Tang led the renovation and rebuild. He said: "We're thrilled to welcome our returning and first-time guests to Daydream Island as we share with them the reimagined architecture, design and dining offerings.
"We have a special connection with the Great Barrier Reef through our Living Reef and can't wait to have guests experience the marine life from our new underwater observatory."
Architecture by Hunt Design pays homage to the heritage of the classic Queenslander, and includes public spaces such as the Atrium which are designed to welcome the outdoors in through colonial shutters, a green wall and an alfresco deck
The resort features 277 rooms and suites pairing with wood-look, stone and marble surfaces with soft turquoise tones. The resort's suites all feature expansive views of the ocean, including the Serenity Suite looking out to Daydream's famed Lover's Cove.
Daydream Island has three new restaurants and bars: its premium offering Infinity boasting an Asian fusion menu and a private Teppanyaki Suite, Inkstone Kitchen and Bar focusing on modern locally-inspired Australian cuisine and specialty gin bar Tonic.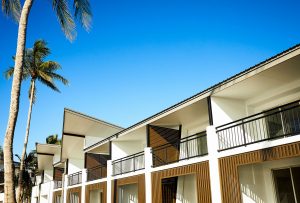 Graze Interactive Dining, Barefoot Bar and Silica will all open in coming months.
The Living Reef is a free-form coral lagoon running for 200 metres through the resort and home to fish, coral, stingrays and sharks. For the first time, guests can explore the reef on a guided snorkel with Daydream's team of marine biologists and view the marine life from four metres below the water.
Children are encouraged to become eco-warriors at the resort's kid's club as they explore the reef and feed the animals, while an education centre will provide information on conservation and the marine life of the Great Barrier Reef.
Activities on the revamped Daydream are dreamy too – snorkelling adventures, helicopter tours, sailboat and jetski hire, unlimited access to non-motorised water activities and an outdoor cinema overlooking Sunset Beach all feature, while an adult's only area will cater to those in search of peace and quiet.
The island to be completely booked for private events, with facilities to cater for events and latest audio-visual equipment fitted across three dedicated conference rooms.