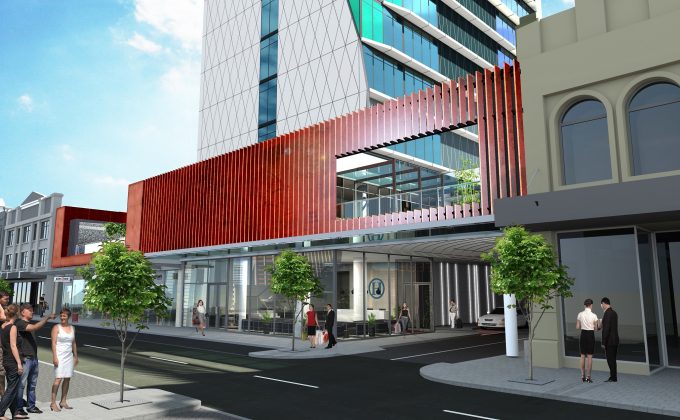 Accor will debut its Art Series brand in WA with a $90 million luxury boutique hotel to open in Perth's CBD in October.
The 250-room George Atzemis-designed hotel will anchor a newly-built 27-storey tower at 900 Hay Street in the city.
The WA hotel brings the Art Series portfolio to nine, with each property named after a contemporary Australian artist and created as an homage to their work and influence.
While the Perth namesake artist is yet to be named, other hotels in the group include The Olsen, South Yarra; The Blackman, St Kilda Road; The Cullen, Prahan; The Larwill, Parkville; The Chen, Box Hill, The Watson in Walkerville, South Australia and The Johnson and The Fantauzzo in Brisbane, Queensland.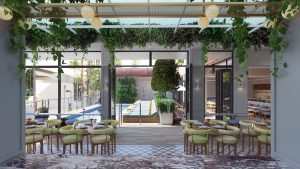 The new hotel will be home to a "chic new international food and beverage destination, serving Mediterranean cuisine and the city's best cocktails" says Accor, the venue to be centred around the hotel's pool area directly above Hay Street.
Art Series is the latest in a string of hotel developments across the WA capital putting pressure on existing operators struggling to maintain room rates and occupancy against the flood of new rooms.
A March report from Deloitte Access Economics found vacancy rates in Perth were likely to creep up and remain high relative to other national capitals as new hotels continue to open across the city.
However, Accor's Pacific chief operating officer, Simon McGrath, says the development will boost the local tourism industry.
"This Art Series hotel will be a truly world-class asset, which will help underpin a broader economic contribution to Perth, he said.
"This major new asset will support the local tourism industry and create new jobs, which are both so vital to Perth and Western Australia."
Owner and Developer George Atzemis added: "There is no doubt this iconic hotel will be a welcome and significant addition to the Perth city landscape."
The hotel is currently undergoing an extensive internal fit-out and further details, including the its namesake artist, will be released in the coming months.