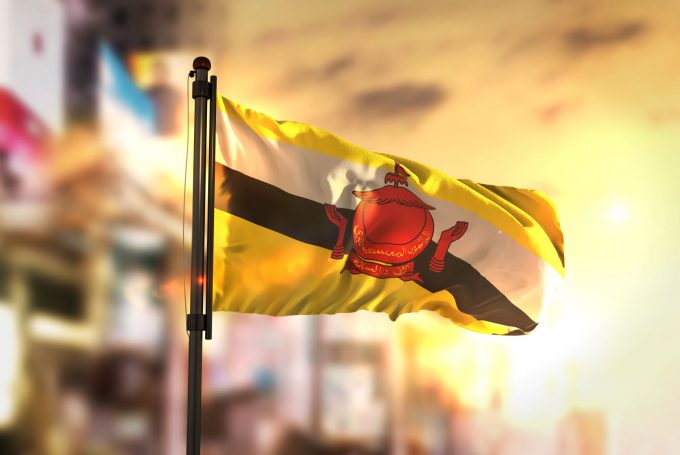 Brunei's Sultan Hassanal Bolkiah has backed away from introducing the death penalty for adultery and gay sex following an international backlash which saw high profile celebrities leading a boycott of his hotels worldwide.
Among the properties affected was Brisbane's Royal on the Park, one of a number of luxury hotels owned by the sultan to face protests in the wake of Brunei's announcement in April of laws punishing sodomy and adultery with death.
Now the small South East Asian kingdom has extended a moratorium on the death penalty to the incoming legislation, seeking to counter the global backlash led by celebrities such as George Clooney and Elton John.
Human rights campaigners coordinated online and on-the-ground protests and several multinational companies banned staff from staying at the sultan's hotels, while travel companies stopped promoting Brunei as a tourist destination and some cut ties with Royal Brunei Airways.
Brunei has always defended its right to implement the laws, but in a rare response to criticism, the sultan said the death penalty would not be imposed in the implementation of the Syariah Penal Code Order.
Elements of the SPCO have been rolled out since their announcement in 2014 and while some crimes already attract the death penalty in Brunei, including premeditated murder and drug trafficking, no executions have been carried out since 1957.
In a speech, the sultan said he was aware there had been "many questions and misperceptions" regarding the implementation of the legislation.
His office took the unusual step of releasing an official English translation of his speech, in which he also said: "Both the common law and the Syariah law aim to ensure peace and harmony of the country.
"They are also crucial in protecting the morality and decency of the country as well as the privacy of individuals."
Commonwealth Secretary-General Patricia Scotland said she was "delighted the death penalty has been removed and that the de facto moratorium which has been in place for more than two decades, will also cover the SPCO".
Ahead of their implementation, the UN warned that the laws contravened international human rights standards set out in the 1948 Universal Declaration of Human Rights – which was ratified by Brunei in 2006.