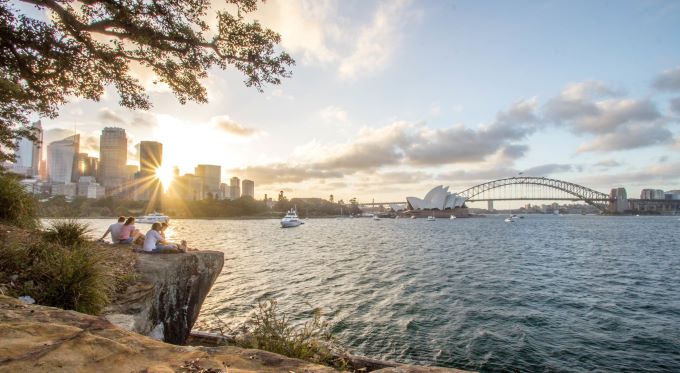 More than 30 of Sydney's key accommodation, hospitality, property management and events providers have signed up to a new City of Sydney pledge to reduce single-use plastics.
PARKROYAL Darling Harbour, Accor Hotels, YHA, Hilton Sydney, Hyatt Recency, Amora Hotel Jamieson, The Langham Sydney, Holiday Inn Old Sydney and Star Entertainment Group are all among the signatories to the Sydney Single-use Pledge.
Major events leaders Sydney Opera House, Fox Studios and ICC Sydney have also signed up to reducing plastic bottles, straws, throwaway cups and food utensils at venues across the city.
"Acting together, we can reduce our impact on the environment and show the world that Sydney businesses are leading the way to a zero waste future," said the Lord Mayor.
"Studies show that up to one million plastic drinks bottles are purchased globally every minute, but less than 50 per cent are collected for recycling.
"Plastic straws can last up to 600 years and many end up in our beautiful harbour and waterways. It is shameful that by 2050 there will be more plastic in the ocean than fish."
Ms Moore said the city had set "bold" targets to reach zero waste by 2030, with its efforts focused on recycling, reduction and avoidance of plastics.
"I congratulate the businesses who have signed up to this pledge, and I urge others to get on board and commit to phasing out single-use plastic because it's better for business and better for the environment," she said.
So far 32 organisations have signed the pledge, with more expected to join.
YHA, the largest budget travel accommodation group in Australia, is among the first wave, CEO Julian Ledger saying the pledge aligns with the organisation's values and guests expectations.
"YHA Australia is striving towards sustainability, including a ban on the sale of bottled water at major youth hostels," he said.
"By providing chilled water fountains and re-usable bottles instead, around 40,000 less single-use water bottles will be sold each year and travellers will be educated about how drinking tap water in Australia is safe."
Under the new environmental pledge, businesses commit to implementing at least four actions that will reduce reliance on single-use plastic items.
The City of Sydney has committed to phasing out seven single-use items across its operations; bottled water, plastic straws, plastic serve ware, plastic utensils, promotional flyers, plastic single-use giveaways and single-use cups.
The City has developed guidelines to help those using its venues to  find sustainable alternatives to single-use items and ensure that where waste is generated, recycling is maximised.
Businesses signed up to the Sydney Single-use Pledge are:
TCX | The Cup Exchange
Australian National Maritime Museum
Atlassian
The GPT Group
Northrop Consulting Engineers
University of Sydney Union
The Planet Earth Cleaning Company
Sydney Living Museums
Stylecraft
Designblogic Australia
TSA Management
Department of Planning
IAG
Steensen Varming
Australian Museum
Optiver
Herbert Smith Freehills
ICC Sydney Pty Ltd
Merlin Entertainments
Fox Studios Australia
PARKROYAL Darling Harbour
Sydney Opera House
Amora Hotel Jamison
Accor Hotels
Hilton Sydney
Hyatt Regency
The Star Entertainment Group
The Langham Sydney
Museum of Applied Arts & Sciences
Holiday Inn Old Sydney
Allianz
YHA