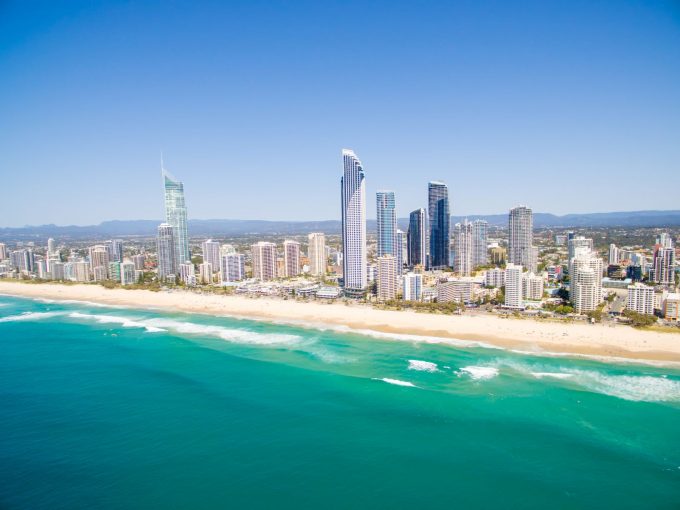 Hotel tycoon Jerry Schwartz has taken ownership of the five-star Hilton Surfers Paradise – and wants to restore its reputation by kicking out Airbnb.
Dr Schwartz, Australia's largest private hotel operator, settled on the $70 million Gold Coast property this week and is planning a multi-million-dollar overhaul of its public spaces and 169 hotel rooms.
The Hilton also comprises some 500 privately-owned residential units, but just 150 remain in the official Hilton Residences letting pool as owners opt to rent them out through private operators like Airbnb.
Dr Schwartz says the exodus of owners from the official pool had led to a reduced standard of accommodation within units, damaging the hotel's reputation, and is offering to subsidise renovations for those who return to the fold.
He told the Gold Coast Bulletin he would induce owners to remain with, or return to, the official Hilton Residences pool by offering heavily-discounted furniture, carpet and fitting upgrades in their private apartments.
"I certainly will be upgrading the hotel, so at the same time it would be really good to do some work on the units that are associated with the hotel," he said.
"I want to entice the owners to upgrade their units at half the cost it would be if they wanted to do it themselves."
Dr Schwartz acknowledged many unit owners had paid 'top dollar' when they bought into the Hilton and said he understood the desire to maximise returns.
"Because Hilton has a high standard of quality of the rooms, and the cost of maintaining the rooms, owners have looked elsewhere to make their revenue," he said.
"Airbnb and other management companies competed for the Hilton pool and quite a lot of owners left.
"I want to stop more owners from leaving and try to lure those who have left back to the Hilton pool.
"I want to add value to owners for their unit being a Hilton Residence, rather than an apartment that is based at the Hilton."
Dr Schwartz, a cosmetic surgeon, owns 14 hotels across NSW, the ACT and Victoria, including Four Points by Sheraton Sydney Central Park. The Hilton is his first foray into the Queensland market.