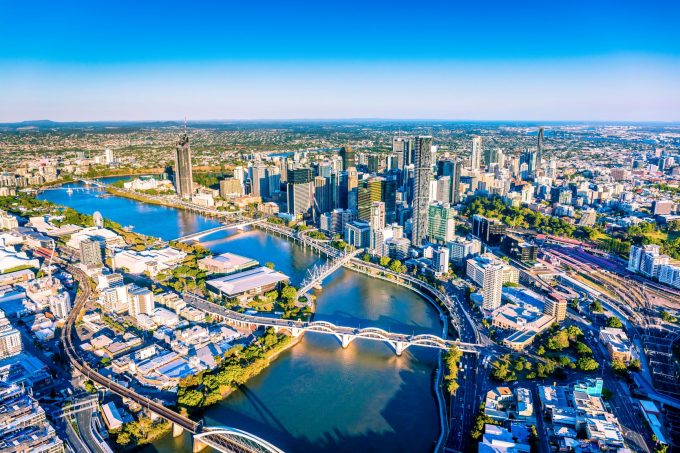 Hyatt is returning to Queensland for the first time since its Coolum and Sanctuary Cove resorts changed hands, the US hotelier announcing the opening of a new hotel on Brisbane's southside.
Until 2012, the group ran the landmark Hyatt Coolum resort bought by United Australia Party founder Clive Palmer.
Announcing the brand's return to the Sunshine State, Hyatt group president for Asia Pacific David Udell said the company had been sad to lose the Hyatt Coolum management contract.
"We loved that hotel and we put our heart and soul into it," he told The Australian.
"If you look at the number of special occasions and sheer joy generated at that hotel, Coolum was ground zero for providing those special occasions for Australians and people all over the world.
"It was a great events place for meetings and conferences for delegates from Los Angeles for instance."
The Hyatt name will be re-established in Queensland with a new build 170-room hotel in Woolloongabba on Brisbane's southside to be developed by Pellicano and Perri Projects.
Hyatt Place Brisbane is expected to open in 2023 as part of the developer's $600 million South City Square precinct development.
Mr Udell described Woolloongabba as "a hotspot for major sporting, entertainment, tourism, commercial and medical areas in Brisbane", saying: "We look forward to giving professionals and leisure travellers a relaxed, high-quality hotel experience within South City Square's vibrant, inner-city lifestyle hub."
He said the Hyatt Place model was more efficient to develop that larger luxury-defined models, because it delivered "modern luxury without the bells and whistles which make a hotel an expensive development proposition".
The Hyatt Place Brisbane South City Square will offer quality rooms with comfortable beds, work spaces and relaxation areas, and staff trained to multitask across service areas, according to the group president.
"It takes the essence of a bed & breakfast of a husband and wife or a couple will really do everything," he told The Australian.
"It's about a blend of offerings that are fresh and not over embellished. At the end of the day this kind of development also allows the owner to get a positive return on investment."
Brisbane Lord Mayor Adrian Schrinner told The Brisbane Times new hotel offerings were changing the face of the city.
 "Brisbane has emerged as Australia's new world city, however, just five years ago we were forgoing 121,000 visitors every year as a result of a shortage in internationally recognised, full-service hotel rooms," he said.
"For the first time in a decade, the city now offers a wide range of new luxury accommodation options, supporting our $7.5 billion tourism industry and record visitation to the city."