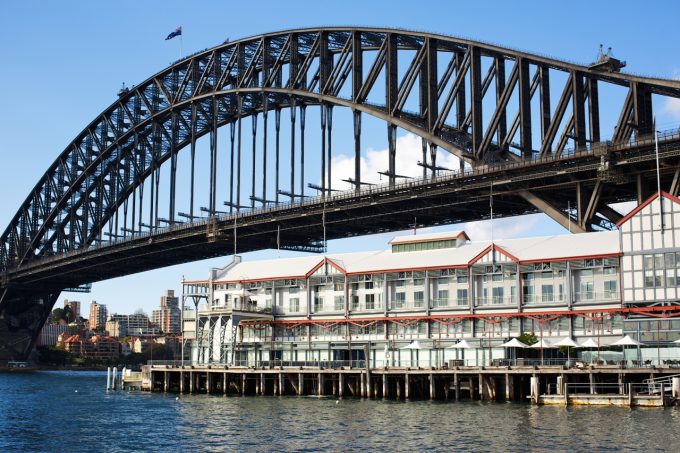 Two historic hotels are close to completing major transformations as a rash of new developments pushes existing players to up their accom game.
Pier One Sydney Harbour's five-year renovation project will be completed with $10 million internal overhaul billed as a "dazzling design refurb of all rooms and suites".
Formerly a P&O ocean liner terminal, Pier One is situated in one of four historic pier buildings built on the foreshore at Walsh Bay.
Heritage architects Tonkin Zulaikha Greer will oversee work on the Marriott Autograph property, with the project  slated for full completion by September.
General manager Kim Mahaffy said: "The design transformation of our rooms marks the final piece of the puzzle for an exciting journey for the hotel.
"We are now one of Sydney's pre-eminent lifestyle hotels, with a luxurious, yet accessible offering for guests looking for a distinctively Sydney experience right on Sydney Harbour.
"By working with a design firm that is renowned for their heritage renovations, we hope to bring this to life for our guests, with a focus on sourcing Australian and locally-made materials and furniture."
Marriott International took over the hotel in February 2014 and has instigated a series of renovations to its central facilities, including entry lobby, bar, restaurant and conferencing facilities. The Gantry Restaurant opened in early 2015 followed in 2016 by the launch of The Kerrigan, a harbourside pop up smokehouse.
In 2017, Pier One Sydney Harbour launched a series of activations designed to offer unique Sydney experiences, including its stunning Igloos on the Pier over winter.
Speaking about the last phase of the hotel's re-envisioning, Tim Greer, principal of Tonkin Zulaika Greer, said: "We want to connect the harbour visually and aesthetically to the interiors of the hotel through our use of materials, tones and colours with a nod to Sydney's rich maritime architecture throughout.
"Rooms will be seamlessly connected with the stunning architecture already seen throughout the hotel."
In Perth, The New Esplanade Hotel has been reborn as Quay Perth following its own two-year, $10 million renovation.
The refurbishment capitalises on the building's views across Elizabeth Quay and aims to restore the historic hotel to something resembling its former glory following years of poor planning decisions and neglect.
"I think if anyone's been on Trip Advisor, they've had a good idea of how run-down the property was," said Junhao Tan, director of H&M Capital which owns the building.
The New Esplanade Hotel was a successor to the landmark Old Esplanade Hotel knocked down in 1970s in what has been described by Perth Museum executive director Reece Harley as a "shameful demolition".
Now under management from hospitality company Louis T Collection, the property has undergone extensive renovations to become an 80-room boutique hotel with co-working spaces for lease and a rooftop bar with an Asian-inspired menu.