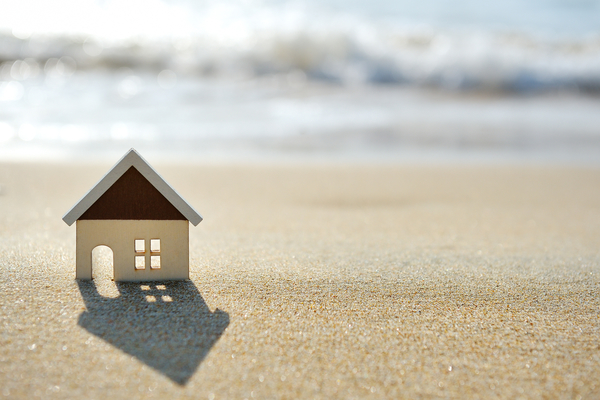 Airbnb has launched a new accommodation tier connecting cashed up guests with ultra-luxury properties.
Airbnb Luxe lists more than 2000 high-end properties globally, with 50 Australian and 14 new Zealand homes among the hand-picked offerings.
They include a penthouse in Sydney's Bondi Beach and the award-winning Kiwi 'home of the year' Te Kahu in Wanaka, both priced close to the $4000-a-night mark.
Last year Airbnb recorded a 60 per cent rise in bookings for accommodation costing $1000 or more per night and says the new rental range meets the demand for luxury properties and experiences.
It stipulates homes must have "elevated design standards," including "premium materials and finishes and rare and unique features." Each must be fitted with chef-grade appliances and plentiful bathrooms.
Luxe is part of Airbnb's transformation into a full end-to-end travel platform and marks a further deviation from its roots as a modest home share site.
The company's recent efforts have been concentrated on acquiring last-minute booking site HotelTonight, establishing boutique hotel listings through Airbnb Plus, and changing commissions to make it easier for professional accom operators to take guest payments.
Airbnb Luxe positions the company in direct competition to Marriott and Four Seasons, new entrants to the luxury short-term rental market.
Properties listed include French chateaux, Tuscan villas, a Polynesian island and the Jamaican villa where Ian Fleming wrote his James Bond novels. Services included range from private chefs to in-house massage therapists and personal trainers.
Airbnb co-founder Brian Chesky says each property must meet more than 300 strict criteria to qualify as a Luxe listing.
"Today's luxury traveller is craving more than just high-end accommodations; they seek transformation and experiences that leave them feeling more connected to each other and to their destination," he said.
Despite its dedication to decadence, Chesky argues Luxe is not such a departure from Airbnb's couch surfing beginnings.
 "With Airbnb Luxe we are applying the same approach we've used since we launched Airbnb more than 11 years ago," he said.
"Creating local, authentic and magical travel moments now in amazing places to stay."