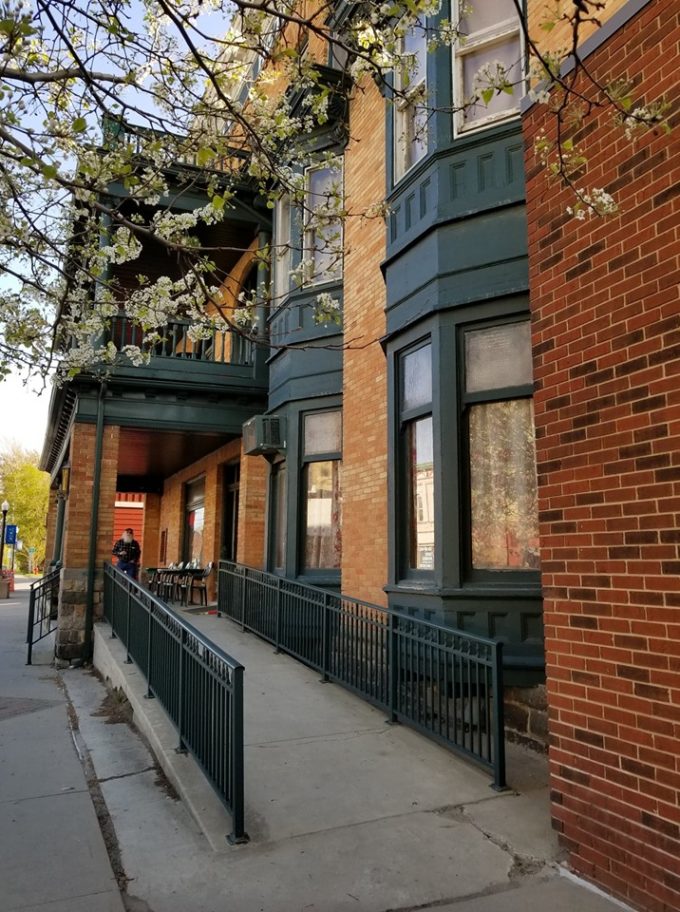 An American hotelier is offering free accommodation for guests travelling for an abortion following the introduction of strict anti-termination laws in several states across the US.
In the past few months, Alabama passed a near-total ban on abortion, while states including Georgia, Louisiana, Mississippi and Ohio have passed 'heartbeat' laws that ban abortions after a foetal heartbeat can be detected.
The new laws prompted Shelley O'Brien, manager of The Yale Hotel in the small conservative Michigan community of Yale, to offer free lodgings for anyone driven to travelling out of their state for the procedure.
"Dear sisters that live in Alabama, Ohio, Georgia, Arkansas, Missouri, or any of the other states that follow with similar laws restricting access, we cannot do anything about the way you are being treated in your home-state," O'Brien posted on social media.
"But, if you can make it to Michigan, we will support you with several nights lodging, and transportation to and from your appointment."
The mother of three, who operates her business in a town of less than 2,000 people, said she felt the move was important.
"This is important," O'Brien told the Detroit Free Press. "This is my line. There's no coming back from this. You start taking away the right for women to control their own bodies, and we're done for as a civilisation.
"I can't stop what's happening, but I have the resources to maybe help someone in that position, and especially knowing that women are coming from other states already."
Since posting the comment in May, O'Brien has added updates saying several volunteers have offered to transport abortion candidates to the hotel.
The Facebook post has since received thousands of shares and hundreds of comments, mostly positive, according to O'Brien.
While no one has confronted her about her stance and she's seen no protests since issuing the post, O'Brien says she knows opponents are out there.
"I have had one person call to say that he thought it was wrong," O'Brien said.
"And I've been called a baby killer. And it's like, 'No, I'm not killing babies in the basement. I am just giving someone a place to stay or maybe a ride.'"
Michigan's Republican-led House and Senate voted in May to ban a common second-trimester abortion procedure and make it a felony for physicians to perform it, except to save a patient's life.
Republicans in the Michigan state Senate have also now introduced bills looking to stop doctors performing abortions after a foetal heartbeat can be detected. Leading Democrats have pledged to veto the bills.