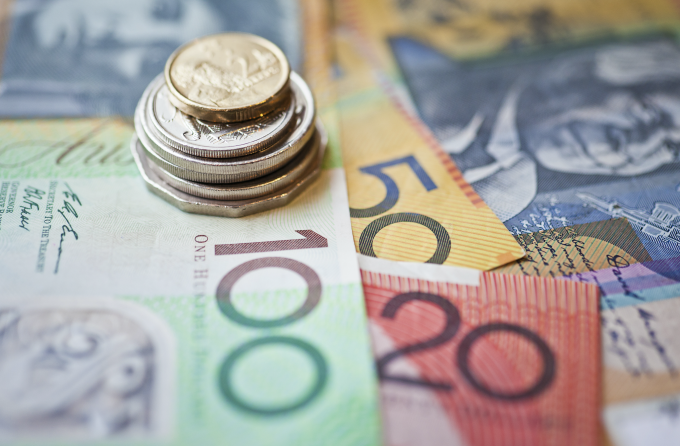 More than two million of Australia's lowest paid workers, including thousands of hospitality staff, will receive a wage rise from July 1.
The increase, the third consecutive above-inflation rise awarded by the independent Fair Work Commission, represents a middle ground between hospitality sector calls for an increase below two percent, and union pleas for a rise of six percent.
It will add an extra $21.60 a week to the pay packets of minimum wage earners, taking a full-time salary from $719.20 to $740.80, or $19.49 per hour, from July 1.
Australian Chamber of Commerce and Industry CEO James Pearson has warned the "third straight increase well in excess of inflation will be difficult for businesses, particularly small businesses, to absorb".
However, Jo-anne Schofield, national secretary of hospitality workers' union United Voice, told the Sydney Morning Herald the extra 57 cents an hour "won't comfort a cleaner who's afraid to put on the heaters, fearful of how they can pay the winter electricity bills".
Australian Hotels Association CEO Stephen Ferguson said: "In this instance we sought an increase of no more than 1.8 percent. However, we support the Fair Work Commission's decision to arrive at 3 percent when compared to the ACTU's application for 6 percent."
Accommodation Association of Australia chief Richard Munro, who was vocal in his opposition to the Australian Council of Trade Unions' call for a six percent wage increase, said: "We are pleased to see the independent umpire, the Fair Work Commission, making a decision based on evidence and economic circumstances rather than with political interference.
"The 3 percent increase is lower than the previous two years but above CPI, which from a business perspective makes more sense to link any wage rise to CPI."
The increases mirror those of New Zealand, where the Ardern government has committed to reaching a minimum wage standard of $20 per hour by 2021.
Reaction across the ditch has been mixed, with leading accom bodies alternatively describing wage increases as a spur to attract more quality skilled workers into the sector and a pressure on operators already facing tight profit margins and one of the highest minimum wages in the OECD.
Fair Work Commission president Iain Ross explained the Australian increase was smaller than in preceding years due to lower economic growth and inflation in 2019 and an improved tax situation for those living on the minimum wage.
He defended the rise saying: "No party identified any data which demonstrated adverse employment or other effects arising from the previous two review decisions, each of which resulted in real wage increases for national minimum wage and award-reliant employees.
"We are satisfied that the level of increases we have decided upon will not lead to any adverse inflationary outcome and nor will it have any measurable negative impact on employment.
"However, such increases will mean an improvement in the real wages of those employees who are reliant on minimum wages and an improvement in their living standards."