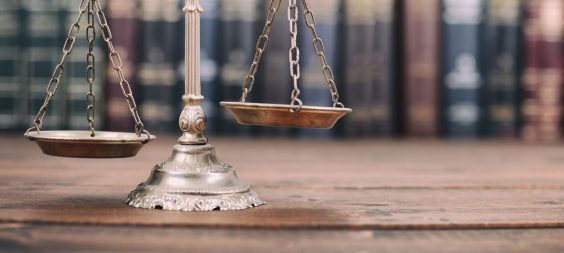 A Gold Coast travel agency has been fined twice this year for failing to deliver pre-paid holidays in a scam mirroring the actions of Hong Kong group Hotel Quickly.
Travelalot's sole director, Riley Lance Martin, was prosecuted by the Queensland Office of Fair Trading for wrongly accepting payment and failing to supply a service under Australian Consumer Law.
He has been fined a total of $1500 in two separate judgements made in May and earlier this month.
In the latest case, the court heard that in January 2018, Exchange Travel Pty Ltd accepted payment from Springfield Lakes grandmother Julie Vandermeer for a three-night stay at the Carlton Apartments in Surfers Paradise.
Mr Martin failed to book the accommodation or pass the money on to the hotel.
Ms Vandermeer learned of the omission when she contacted the Carlton Apartments directly and was informed that the accommodation was not booked and that the property no longer dealt with Mr Martin's online travel business.
In sentencing, magistrate Kerrie O'Callaghan said the community needed protection from these types of traders and had taken into account the need to protect consumers and deter others from committing similar breaches.
Fair Trading Acting Executive Director Craig Turner said online businesses must not accept payment from consumers for services they cannot deliver.
"If a sale agreement has not been fulfilled, consumers have rights under the ACL," Mr Turner said.
"Consumers should do their research and book their getaways through reputable travel agencies to avoid disappointment."
Ms Vandermeer told the Courier Mail that when she booked and paid for three units for a one-night stay last year, an alternative deal of three units for three nights for $467 was offered through Travelalot.
She had previously booked a holiday to Thailand with her partner through the same agency which had been successful – although it involved two hard-sell sessions spruiking timeshares.
When she locked in May 5-7 last year, the agency confirmed attendance would be required at a 90-minute timeshare pitch, as specified in the booking fine print.
"I asked them how much without the spiel and they came back and said an extra $120 – and I emailed back asking whether that was per night, per person or per unit? It was too ambiguous," Ms Vandermeer told the Courier Mail.
The grandmother, who was trying to arrange the stay as a family get together, rang the property direct and was told there was no booking, and the Carlton Apartments would not accept Travalot bookings because the agency "never pays them".
She asked for her money back but after six months of Travelalot failing to pay or respond to enquiries, she took her complaint to the Queensland Office of Fair Trading.