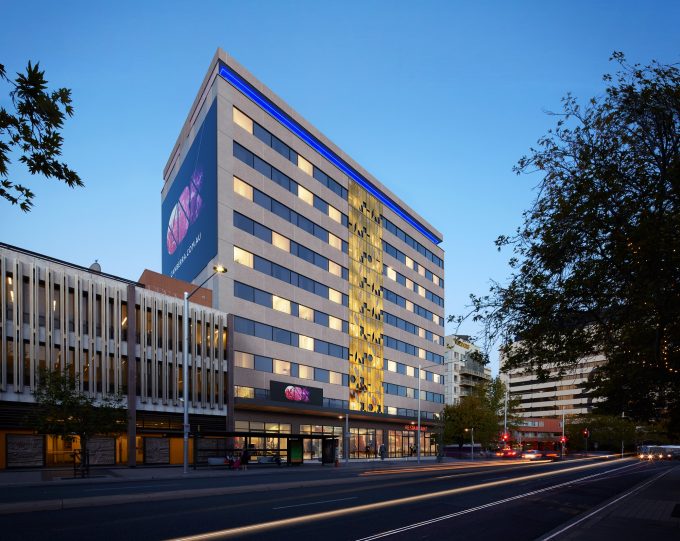 Accor has launched its first Sebel apartment hotel in the Australian capital with the opening of the 144-room Sebel Canberra Civic.
But while the group's Pacific chief Simon McGrath says Accor is "delighted" to be part of Canberra's "burgeoning supply of upscale accommodation", another hotel group chief has slated the city's planners for their approach to development.
Nick Georgalis, founder of the Geocon group, says there is a "country town mentality" among politicians in the capital and has told The Canberra Times the government should ditch its "unsophisticated" approach and "grow up".
The Geocon founder is looking to build a hotel, rooftop bar and entertainment complex with a night club at Garema Place which, he says, would "define the centre of Canberra" and "set the tone of the CBD".
He is frustrated, he says, by planners' failure to understand his ambitions for the city.
The development faces resistance from local musicians and club owners fearful that the city's tough noise level restrictions, which cap sound levels at night to little more than that of a conversation, would give guests cause to complain and lead to the closure of surrounding music venues.
According to The Canberra Times, there is an intense debate about how Canberra should be allowed to grow as it's rapid development sees it morphing from "Bush Capital" into a more sophisticated city.
David Caffery founder of the musicians' association MusicACT, is calling for the government to change noise restrictions in the face of the city's growth.
Caffery argues planning laws are biased in favour of new residential and hotel developments which, once built, require noise caps on established venues to appease residents and guests.
"With their approval of this (Geocon) hotel, the sound laws have hit breaking point," he said. "We need entertainment precincts to stop grumps moving into the city and shutting down activity."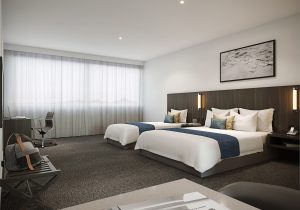 The new Sebel is among the rash of city centre hotel developments, sited within the Civic Square precinct home to cultural venues the Canberra Museum and Gallery, Civic Library and Canberra Theatre.
Spanning 11 floors, the property involves 126 studio rooms with kitchenette facilities as well as nine one-bedroom suites and nine two-bedroom suites with full kitchen facilities. The ground floor space will house shops, restaurants and bars leased to external operators.