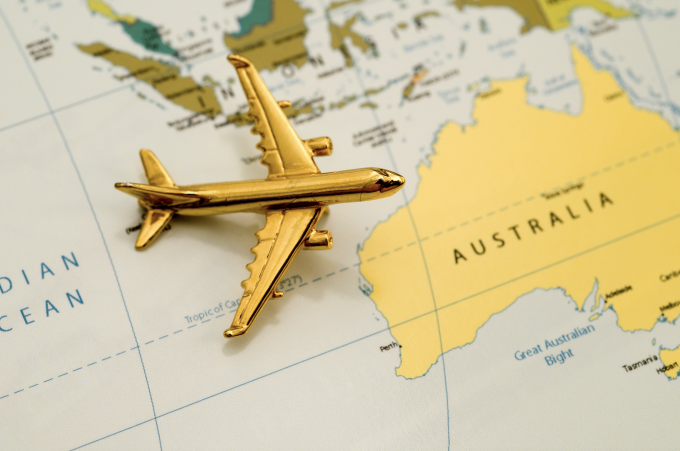 New figures show Australia's international visitor growth at its lowest levels since 2012.
Despite strong growth recorded in parts of the country, the government's newly-released International Visitor Survey shows slowing growth and first time visitors at their lowest levels since 2010.
While overall visitor arrivals increased 3 percent to 8.5 million, buoyed by an increase in Indian and Canadian tourists, markets such as Hong Kong, Germany, Malaysia and Korea all dropped.
British visitor numbers fell substantially, decreasing 4 percent for the 12 months to March 2019 compared with the previous year, and while the US visitor market remained steady, nights spent by Americans in hotels fell by 8 percent.
Peter Shelley, managing director of ATEC, said the trend was concerning.
"With growth in first time visitors at its lowest point since 2010 we need to focus our marketing campaigns towards continuing to reap more success from the markets where we have a strong foothold," he said.
"Concerningly we have seen no funding boost to Tourism Australia for many years, leaving the organisation scrambling to fund international advertising campaigns from a decreasing budget in real terms.
"Only yesterday, the NSW Government also took a $35m axe to the funding base of its tourism marketing budget, a move which will undoubtedly have an impact on Australia's overall visibility in key markets.
"In a rapidly changing global tourism marketplace…Australia's marketing strategy must be nimble, well equipped, fast to market and importantly well-funded, otherwise we fear this trend towards a softening of our inbound numbers will become the norm."
While international tourism figures overall give cause for concern, some states and regions are hailing the latest figures for inbound tourism as a major victory for local tourism strategies.
Queensland's Sunshine Coast saw significant growth across its three largest international markets, with 5.9 percent growth from New Zealand to 70,000 for the year, 6.2 percent growth from the UK to 62,000, and 13.2 percent growth to 25,000 from USA. Europe and Asia produced solid gains as well.
"Large-scale campaigns in New Zealand and the UK (centred around last year's Commonwealth Games) generated extra demand, while a campaign leveraging the high-profile of the Irwin family and Australia Zoo in the American market helped deliver the record USA visitor numbers," said Visit Sunshine Coast Ceo Simon Latchford.
International visitors are also heading to Victoria's country and regional areas in record numbers, according to the statistics.
Visitor numbers to Phillip Island are up 39 percent, while Gippsland (17.1 percent), Goldfields (16.8 percent), Murray (16.2 percent), Mornington Peninsula (13.6 percent), Geelong/Bellarine (11.4 per cent) and the Great Ocean Road (10.9 per cent) all saw double digit growth.
State minister for tourism Martin Pakula particularly attributed the Victorian growth to Chinese tourists, saying: "I think you'll find Visit Victoria and the government are constantly encouraging Tourism Australia … to recognise Australia is not just the Gold Coast and Sydney Harbour Bridge."
NSW, meanwhile, received a record $11 billion in international visitor expenditure and continues to lead the country in attracting international visitors.
"NSW has achieved a new high in terms of tourism related expenditure, with this latest survey confirming we have smashed the $11 billion expenditure milestone for the first time ever," said state tourism minister Stuart Ayres.
"NSW leads Victoria and Queensland across the three major metrics – visitation, bed nights and expenditure – reinforcing our position as the number one spot for tourists to visit.
"Sydney alone received 4.1 million international visitors, who stayed 82.3 million nights and spent over $10.1 billion, which is a phenomenal achievement and puts us well ahead of Melbourne and Brisbane.
"NSW received its highest ever share of visitor nights to regional Australia, which confirms that the word is spreading about the unique experiences guests can enjoy in areas such as the Central Coast, South Coast and Hunter region."