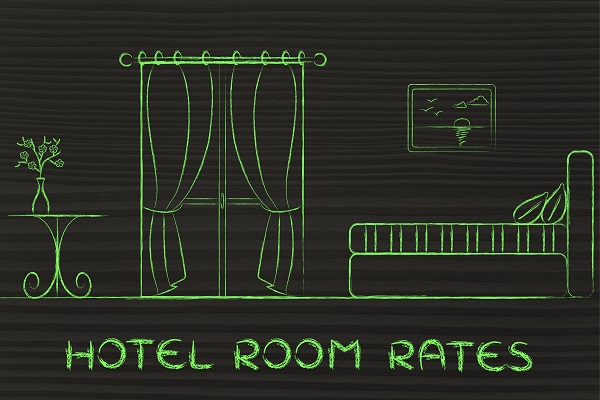 Accom operators are crying out for industry help to tackle OTA behaviour, more than a year after the ACCC began its review into the 'conduct and practices' of the dominant booking platforms.
Back in August 2018 a spokesperson for the consumer watchdog told AccomNews: "The ACCC is continuing to investigate the conduct of online travel agents in enforcing price and availability parity requirements with Australian hotels and accommodation providers."
At that time, the Accommodation Association of Australia confirmed many of its members had already cooperated with the consumer watchdog over the investigation.
A year on, the ACCC says it is "unable to comment on any potential investigations that may be ongoing", leaving accom operators in limbo over increasingly brazen OTA practices which they claim are damaging profits and threatening livelihoods.
We reported in March that Expedia and Booking.com routinely pressure operators into matching the lowest rates of competitor OTAs, saying they will reduce the online visibility of those that don't comply.
Now new online listing platforms such as Nustay are increasingly encroaching on the market, trawling the web for wholesale pricing, listing properties without operators' knowledge and refusing to remove properties from their sites or reveal where they get their discounted rates from.
While they have distanced themselves from some of these new players, Booking.com and Expedia are demanding rate parity from operators for the rates those competitors are charging. And the big two OTAs also stand accused of driving down rates in a similar way through their own discount affiliates, including Agoda and Booking.basic.
While operators are afraid to be named for fear of retribution by powerful industry bodies, one insider told AccomNews: "It's getting terrible now. I have been in the hospitality game for about 30 years and its really getting dirty, the tactics that are going on.
"What I think the ACCC needs to do is restrict these sites, affiliates etc. They should have approval from a property to sell rooms. They are just going around doing whatever they want and covering their tracks."
Another said of the online platform Nustay: "They won't delete me, they say they can't which I think is b***shit. The list of excuses just goes on and on.
"We've also had issues with Agoda, Ctrip and Booking.basic.
"The trouble comes when somebody walks in off the street and you say 'the room is $150' and they pull out their phone and say 'here it's $137'.
"If I don't honour that, the customer's going to walk and he doesn't want to hear 'oh, this is a rogue OTA'."
Tourism Accommodation Australia CEO Michael Johnson says the organisation is working to end the process of OTAs distributing rates without permission.
"Recently at a revenue managers advance training course, TAA asked if anyone had heard of Nustay – no one was actually aware of the organisation – but I was able to show each and every one of them, they had rates on this new platform without any consultation with them whatsoever," he said.
"Obviously, the concern is the OTAs are distributing rates without permission. This process needs to stop and TAA will continue to have talks with OTAs to bring this practice under control."
An ACCC spokesperson told AccomNews that under the Australian Consumer Law, businesses are prohibited from making false or misleading representations.
"Online travel agents must not claim they have commercial relationships with accommodation providers unless it can be substantiated," he said.
Dean Long, CEO of the Accommodation Association of Australia has described the issues of rogue OTA behaviour as the organisation's "number one priority".
 "AAoA is working hard to stop this behaviour as we know it makes it harder for accommodation providers to operate," he said.
"Federally, it is our number one priority for government action and we are calling on the new Liberal government to support our industry and put an end to these unfair arrangements.
"AAoA is the industry leader on this issue and we will continue to be, as we are working with the ACCC and other government departments to ensure they understand the impacts on our sector."
One operator, who again asked not to be identified, has called for the industry to run an awareness campaign educating the public on their booking options.
"It would be nice to see the Australian government, ACCC and tourism councils get behind the small hotel/motels and do a campaign to tell Australians that by using these companies they are funding overseas economies rather than booking direct, getting a better deal for booking direct and keeping Aussie dollars in Australia," he said. 
"We would gladly disconnect from all of the OTAs, but a number of our bookings come from overseas guests who use these platforms."