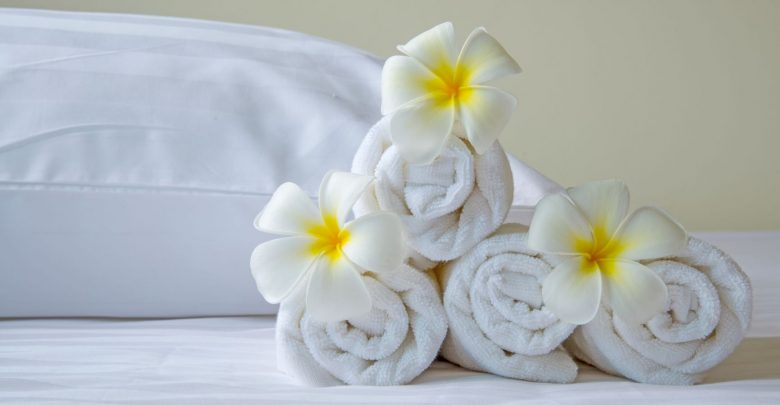 China's luxury hotels have endured a bad rap of late, following a viral social media expose of cleaning standards at several landmark properties.
Now a laundry service in Wuhan is fighting back with a high-tech approach to measuring linen cleanliness at the numerous accom establishments it supplies across the city.
Wuhan Kunteng Laundry will implant microchips into bed sheets, towels and quilts which can be scanned by guests' cell phones to reveal the date of their last clean.
The state-run Xinhua news agency has reported the chips will be placed in the corner of the products provided, each containing a QR code that can be read by a smartphone.
The chips can withstand temperatures of up to 180°C (356°F) and be washed 200 times, according to designer Bluesky TRS.
Wuhan has a population of more than ten million and is popular with tourists because of its 3,500-year history as one of the most ancient and civilised metropolitan cities in China. Located in Hubei Province, it is known as 'China's Thoroughfare' due to its status as a major transport hub connecting major cities throughout the country.
According to Xinhua, 79 of Wuhan's 110 commercial laundries were shut down in 2018 after government inspections deemed them substandard.
Lat year's video exposing unhygienic cleaning standards at several high-profile five-star Chinese hotels elicited apologies from The Ritz-Carlton Shanghai, The Peninsula in Beijing and the Waldorf Astoria Shanghai.
According to The Star Online, social media commentators have broadly welcomed the laundry's move, although some remain sceptical and have questioned the durability and longevity of the system.
"This system needs to be implemented throughout the country," one said on Weibo. "I take my own bedsheets every time I travel. Once I got a bad rash after a hotel stay and was covered in red spots."
Another said: "What's the point in knowing how many times a bed sheet has been washed or the time when it was last in a washing machine without knowing whether the sheet was actually changed after the previous customer checked out?".