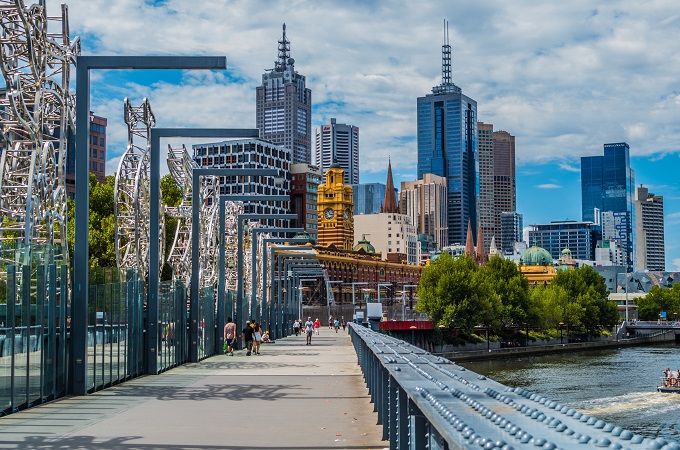 Melbourne's tourist attractions will be promoted to the lucrative Chinese market through a new collaboration between the city council and mobile payment platform Alipay.
The Melbourne City Card, officially launched by the City of Melbourne last week as part of the council's strategy to help small businesses connect with the China market, is part digital tour guide, part promotional tool.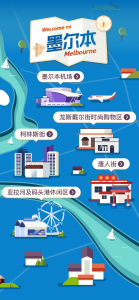 Featuring an interactive mobile map, it will introduce Chinese visitors to sights and activities in hot spots around the city and provide geotargeted promotions in key areas including the Yarra River, Collins Street, Chinatown, Docklands, Lonsdale Street and Melbourne Airport.
Alipay will push the card through its channels in China, promoting the city as a destination to a market worth $12 billion to Australia in the year to June 2019. 
The launch of the Melbourne City Card follows the success of a Sydney City Card pilot in February, which saw a 20 percent increase in local Alipay payment users in its first month.
A record number of coupons were reportedly downloaded as Chinese visitors utilised the app to find businesses and access exclusive promotions, and participating stores also reported a substantial increase in foot traffic.
City of Melbourne councillor Susan Riley said the card would help bolster the city's retail, tourism and hospitality sectors.
"I am pleased to welcome the introduction of the Melbourne City Card which helps connect Chinese visitors with boutique local stores, major brands and popular tourist destinations," she said.
"Melbourne is a key tourist destination for Chinese visitors and the Melbourne City Card will offer them greater convenience and help them feel more welcome as they explore our city. 
"The City of Melbourne has helped support businesses' participation in the Melbourne City Card by connecting retailers with Alipay and holding a workshop on the app in May."
Business bank Tyro is currently rolling out its integrated Alipay payments solution to its retail merchants. CEO Robbie Cooke said: "We're really proud to be part of an initiative that not only provides our merchants an opportunity to showcase their businesses on the Alipay app, but which also celebrates the diversity and appeal of Melbourne as a destination."
A 2018 Nielsen study found 99 percent of Chinese tourists had the Alipay app installed on their mobile phone, while a 2019 Nielsen survey of 1,244 overseas merchants found nearly 60 percent of those that adopted Alipay saw a subsequent growth in both foot traffic and revenue.
More than 1.4 million Chinese travelled to Australia in the year ending April 2019, making China our largest visitor market.