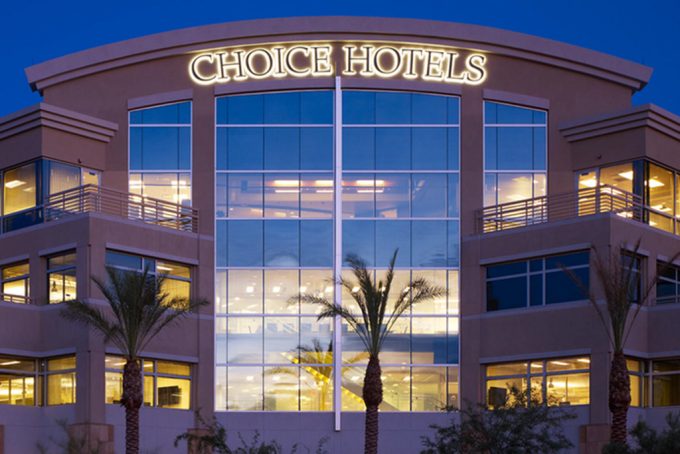 Leading hotel groups Marriott and Choice have announced that they will not let US customs authorities use their hotels as immigrant holding facilities.
The announcement followed activist groups petitioning the sector to act over an imminent government-led crackdown on immigrants across a number of major American cities.
US Immigration and Customs Enforcement (ICE) officers are targeting thousands of undocumented immigrants through the US president's controversial border control policy, which allows the separation of parents from their children.
With ICE looking to house a number in temporary hotel accommodation, Marriott said in a statement this week: "Our hotels are not configured to be detention facilities."
Immigration officials say the action, prompted by petitioners urging the hotel groups not to allow ICE to house immigrants in their properties, may lead to more families being separated.
The  agency's acting director, Matthew Albence, told
Associated Press
: "If hotels or other places do not want to allow us to utilise that, it's almost forcing us into a situation where we're going to have to take one of the parents and put them in custody and separate them from the rest of their families."
The family separation policy has prompted some of the most the intense backlash of President Donald Trump's presidency so far.
In an apparent signal to the Trump government of their opposition to the policy, the hotel groups have said their facilities are not meant to serve as jails.
"Our hotels are not configured to be detention facilities, but to be open to guests and community members as well," Marriott International said in a statement.
"While we have no particular insights into whether the US government is considering the use of hotels to aid in the situation at the border, Marriott has made the decision to decline any requests to use our hotels as detention facilities."
President Trump has outlined plans for raids across nine American cities from Sunday, including New York, San Francisco and Houston, targeting up to 2,000 people.
"It starts on Sunday and they're going to take people out and they're going to bring them back to their countries or they're going to take criminals out, put them in prison, or put them in prison in the countries they came from," said the president.