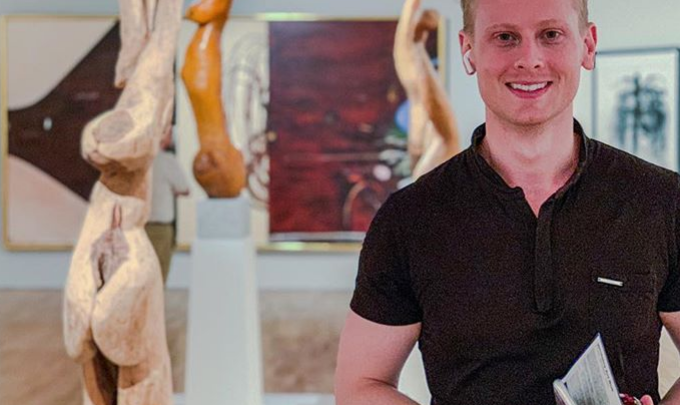 Almost 1000 owners have lost millions of dollars after handing over rental homes and units to a Sydney entrepreneur who promised to let the properties for high returns through Airbnb.
Callum Forbes, the young CEO and founder of company And Chill, pitched to property owners that he would earn them juicy returns on their rentals, the company's promotional material promising: "You can enjoy your vacations with your friends and families while the managers will look after your property."
However, clients repeated attempts to get their hands on the funds over the past two years were met with numerous excuses.
Now 940 property owners say they have lost sums ranging from $20,000 to $100,000, with And Chill owing at least $3.6 million in rental payments and the company placed in the hands of an administrator.
According to The Australian, administrator McGrathNicol said in a report to creditors that "the failure" of Forbes and former director Jeffrey Feng to "maintain books and records" lead to "a presumption of insolvency".
"The director and former director may be personally liable for all accounts," the report says.
During more than two years as rental agent, the Australian alleges And Chill took Airbnb bookings on behalf of property clients worth an estimated $20 million.
The And Chill Property Management company was supposed to forward to clients the funds received from Airbnb, minus an agreed commission, but payments quickly dried up and clients say they were left in the dark about when properties were rented out and what rates were charged on their behalf.
One told the newspaper: "It was always excuses.
"They'd said 'it takes, at best, 60 days to get the money from the booking platform'. Then they'd said 'there's a delay because we've missed a deadline' or 'we have to wait for the next report'. Eventually they didn't take my calls and contact ceased."
A couple with six properties managed by And Chill told The Australian they believe they had lost around $100,000.
With And Chill in the hands of administrators, Forbes says he is unable to comment about the affairs of the company.
He has, though, admitted claims of educational credentials made on his LinkedIn profile were inaccurate.