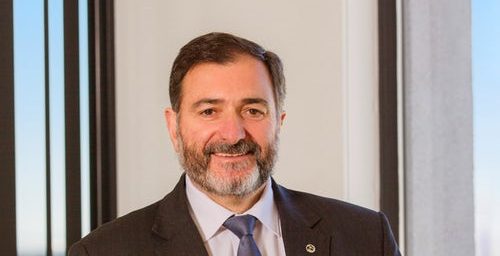 The founder of franchise giant Quest is pushing for a new self-rating system to restore trust in the sector, months after a damning report  found widespread exploitation of franchisees by franchisors.
The parliamentary report, released in March, concluded the current regulatory framework has "manifestly failed to deter systemic poor conduct and exploitative behaviour and has entrenched the power imbalance" between franchisors and franchisees across numerous industries.
It recommended sweeping reforms throughout the $170 billion sector, including stronger punitive and enforcement powers for the Australian Competition and Consumer Commission (ACCC) and changes to the Franchising Code of Conduct.
But Quest boss Paul Constantinou, whose company turns over $400 million a year and encompasses 176 franchised properties across Australia, New Zealand and Fiji, says franchisors should act independently of the law to restore confidence with the accom franchise industry.
Mr Constantinou told the Sydney Morning Herald self-regulation using a rating system could help address the issues raised in the inquiry.
"Self-regulation is a must, irrespective of whether it is compliant with the law or not," he said.
"All the compliance issues must be followed. That should be a core business discipline, it shouldn't have to be administered by the Australian Competition and Consumer Commission.
"The ACCC and these panels have been set up because people have dropped the ball."
Quest has implemented a franchise business intelligence model which measures the performance of franchise systems across seven standards, and Constantinou is urging others to do the same.
"I would like this to become a standard that there is an accreditation process for franchisors to go through to be assessed by an independent party," he said.
Mr Constantinou says the system is widely used in the US.
"Our brand is out there," he told the Herald. "If we have franchisees failing, it is hurting our business, it is hurting our equity, it is hurting our capital and our growth. You can't sell a new franchise to someone who just read in the paper that you lost ten."
An inter-agency franchising taskforce was formed following the release of the parliamentary report and is due to report back to ministers later this year.  
But Mr Constantinou, who founded Quest 32 years ago and retains a minority stake (he sold the majority of the company in 2017 to The Ascott Limited for $193 million), believes it is up to the industry to regulate itself.
"I think government intervention slows things down," he told the Herald. "If there are franchisors out there that are doing the wrong thing they should be held accountable.
"We have more regulation than in the United States and New Zealand. The New Zealand franchise industry is basically unregulated, but it still works very well.
"When we over-govern, it makes it harder to do things."