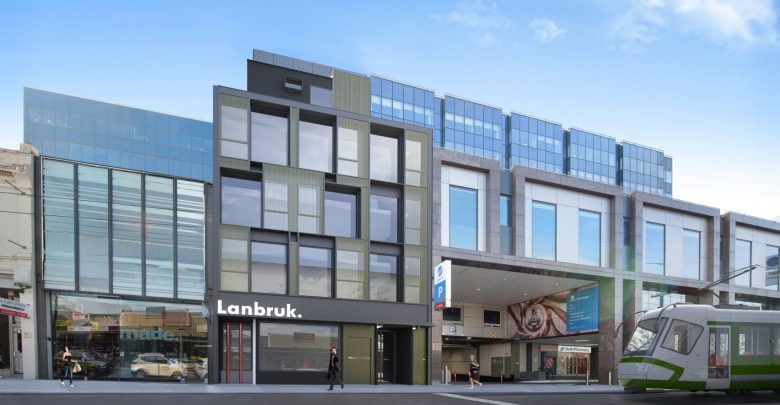 A new apartment hotel next to Richmond's Epworth Hospital is the latest property to tap into Australia's thirst for health-related accommodation.
The 26-unit Lanbruk apartment hotel is due to open in early August, offering a selection of studios, one and two-bedroom apartments aimed at health, business and leisure travellers. 
Located at 79 Bridge Road, Lanbruk Richmond Hill will be the closest accommodation option to the Melbourne suburb's Epworth Hospital, abutting the left side of the hospital building.
While marketed as a convenient short stay option for business and leisure travellers, offering tram routes directly outside the property giving direct access to the CBD and Docklands, the apartments have been designed to offer amenities to suit extended stay guests.
Ovens, washers and dryers and kitchenettes all lend themselves to those either travelling for health reasons or supporting loved ones through hospital stays.
Smart TVs, wireless phone charging and a ground floor cafe form part of the complex, and a rooftop terrace with BBQ facilities provides views of Melbourne's skyline and CBD.
Bruno Torres, director of business development, sales and marketing at Lanbruk Apartment Hotels, said: "We are very fortunate to have Lanbruk Richmond Hill situated on iconic Bridge Road; arguably the heartbeat of Richmond.
"In terms of the business market, Richmond is popular with start-ups and technology companies, you only need to look at the availability of co-working spaces in the area, in fact Richmond has the highest number of co-working hubs within Victoria.
"Larger firms such as CarSales.com.au, REA Group, Tesla, Uber and MYOB are also located in Richmond so we see our product offering as being something that will be critical to helping with the accommodation needs of large companies relocating into the area."
George Street treat
A central Sydney CBD development site with approval for a 123-room hotel is on the market with price expectations of around $40 million.
The 455sqm site at 750 George Street comes with a permit for a 17-storey hotel and retail development in the heart of the CBD.
According to The Urban Developer, the site has been listed at the same time as an amalgamated development site owned by KGH Co located on the corner of George Street and Goulburn Streets, which has existing development approval for a 40-storey tower.
"The wealth of amenity surrounding the building will be enhanced over the coming years with the competition of over $18 billion of government infrastructure," CBRE's sales agent Nicholas Heaton said of 750 George Street.
It is being offered by expressions of interest closing 7 August.
Centrepiece a perfect match
Melbourne & Olympic Parks has named its new function and media centre as CENTREPIECE at Melbourne Park.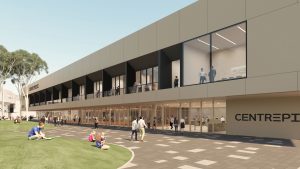 Construction on the $972 million redevelopment is entering its third and final stage, with event bookings now open for mid-February 2022 onwards.
Located on the south-eastern edge of Melbourne CBD, the events and media centre component is scheduled for completion in late 2021.
Its architecture is designed to pay homage to the Australian landscape, while menus, curated by Asif Mamun of Delaware North, will showcase locally sourced seasonal produce. Local wines and spirits will also be showcased.
"Melbourne & Olympic Parks is truly one of a kind, with nowhere else in the world offering a series of unique event spaces, all connected to the thriving heart of the city," said Lara Burnes, general manager, premier events and experiences.
"CENTREPIECE at Melbourne Park will join our impressive line-up of venues and be all-inviting for those looking for an unparalleled event experience.
"We're looking forward to early 2022 to see our new venue become home to some of Melbourne's most eventful and marvellous moments."