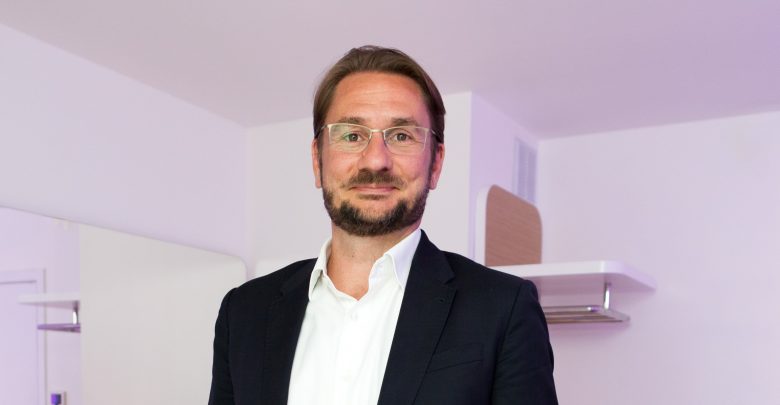 YOTEL was a modest UK start-up when Swiss-born chief executive Hubert Viriot bought his hospitality and real estate expertise to the party in 2014.
Now the brand, which embodies the new enthusiasm for high-tech, art-styled compact accom, will boast 16 properties by the end of 2019, with plans to reach 60 globally over the next five years. Among them will be a 244-room hotel on City Road in Melbourne's Southbank, set to open in 2022.
We asked the man in charge of driving that growth, once just a lowly Sydney hospitality apprentice, about how YOTEL plans to conquer the world – and Australia…
Talk to me about YOTEL's debut in Australia and why you have chosen this particular location to showcase the brand.
"Over the past two years, we have been actively searching for the right locations and partners to roll out our brands in Australia, a key market for our global expansion and a key feeder market for our hotels in the US, Singapore and the UK.
"With solid market fundamentals and global appeal, Melbourne is the perfect gateway to launch our first property in the country with developers Cornerstone Partners Group, an integrated hospitality asset owner and developer.
"Our brand has taken Europe, the US and Singapore by storm, thanks to our cleverly designed cabins popular with both corporate and leisure travellers who appreciate quality, technology, comfort and a sense of community, but don't need the fuss or price of a traditional luxury hotel.
"We now intend to replicate our success in Australia with a fresh take on the hotel sector."
Australia and New Zealand boast some truly innovative and inspiring boutique hotels. How will YOTEL stand out from the crowd and what does it bring that is different?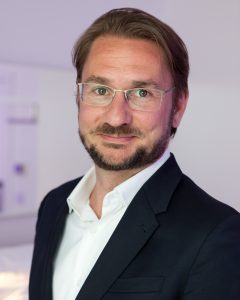 "Australia has a very sophisticated hotel market with strong stakeholders; however, we believe the affordable luxury segment has been underserved and that's what we intend to solve. There is a huge demand from both business and leisure travellers who want to make the most of their time and money without compromising on comfort and convenience.
"This is where YOTEL excels. We offer all the essentials and a seamless experience enhanced by clever use of technology and design at affordable prices giving our guests everything they need and nothing they don't.
"Besides our signature design and useful tech features, what really sets us apart as a whole is that to us it is not just a hotel stay, but a hotel experience – our guests, which we refer to as Generation YO, are all digitally native, they are independent explorers who like to work and play hard, yet be part of a community and value quality. 
"At YOTEL we have KOMYUNITI – the beating heart of our hotel – multifunctional public spaces designed to create a sense of community whether for work or play. It is where life happens and is shared. It is where people connect and feel a sense of belonging even when travelling. Creating the opportunity for people to be part of something and not just a hotel guest is what turns them into loyal ambassadors for the brand.
"Our cabins are specially designed to maximise the use of space without compromising comfort. Luxurious monsoon rain showers and free superfast wifi provided as standard along with multiple power points and smart TVs for connectivity to stream content from phones and other gadgets.
Our SmartBed transforms at the touch of a button from a classic bed to a sofa, creating extra space for working and relaxing.
All our properties have free super-fast wifi and at YOTELAIR locations, hot drinks and purified water are on us. Introducing YOTELPAD enhances our offering to guests, who still want the same experience, but need to stay with us for longer periods of time.
"Our locations boast airline-style, self-service check-in kiosks, which allow guests to get to their rooms much quicker – a core part of our brand offering is to save guests as much time as possible so that they can get on with what is important to them. In fact, it takes less than a minute on average for guests to check themselves in or out." 
What are your plans for expansion within the country and region?
"We have ambitious growth plans for the region. YOTEL Melbourne will serve as a launch pad for our brand across the country, following a similar strategy as the one we used in the USA, where we first opened a property in New York in 2011 and now have ten hotels under management with extensive operational synergies and strong distribution channels.
"We are already exploring development opportunities in Sydney, Brisbane and Perth and we are confident we will soon have a robust hotel pipeline in place, targeting both our international customer base as well as the domestic market.
"We plan to bring all three of our brands to the region – YOTEL which is the city centre concept, YOTELAIR which is located at airports and transport hubs and YOTELPAD which is designed around the long stay guest."
Is there a danger that YOTEL's funky design elements will date faster than more classic hotel styling?
"We are constantly evolving our design to keep up with current trends so they will never become outdated. Since our inception, there have been two generations of the YOTEL cabins and we're about to launch our third as new hotels open – this new generation of cabins will be deployed in YOTEL Melbourne too.
"However, our core principal will always remain the same: utilising space, simplifying guest needs and creating a perfect atmosphere, ideal for working, relaxing, sleeping and of course having fun. In addition – evolving our offering is not just about the things you can see, but also about the technology and services behind the scenes that is important for a seamless experience from the moment you find us to the moment you leave.
"In that regard we invest heavily into our website functionality, our booking and hotel management systems and will launch a brand-new app next year solely focussed on making booking and staying even easier than now."
What are the unique challenges and opportunities of the Antipodean market?
"The tourism market is different in Australia. With the reverse seasons to the northern hemisphere, July and August do not experience the same levels of tourism. This is an important market consideration and something we have experienced with YOTELAIR Singapore Changi and YOTEL Singapore.
"Although in Australia the domestic market will be key to us, having hotels in feeder markets to Australia and vice versa will be beneficial too e.g. Australia being one of the key feeder markets to our two hotels in Singapore. This will become more prevalent as we build our portfolio across Asia.
"Australia is an advanced market for technology and there is a strong emphasis on lifestyle/flexible working.
This provides a perfect opportunity for the YOTEL experience – especially with our KOMYUNITI areas: social spaces where guests can work, meet, relax and socialise."
How do you maintain quality and control of your accommodation offering as it expands as rapidly as YOTEL has done?
"We will never compromise the quality of our hotels. One of our core principals is attention to detail and very clear brand standards across the globe.  It is important to us that guests know exactly what to expect whether they stay with us in New York, Edinburgh, Singapore or Melbourne.
For example, all our hotels have the same bespoke gel mattresses to ensure consistency in a good night's sleep and even down to the coffee we serve at the hotel which is all sourced from the same British roaster.
"At the end of the day quality of the product also depends on our crew and a strong operational platform which we have in place to ensure consistency across the globe."
Our most talked about industry issues Down Under are the dominance of the two major OTAs and the rise of short stays. What's your opinion about what you see and the future threats and opportunities for accommodation generally?
"It sometimes feels as if OTAs will always dominate and all hotels can do is to maintain rate parity.  Most hotels will find it challenging to compete against OTA's as a search tool. Saying that, their supremacy might be at risk as their dominance has been challenged by Google Hotels Ads (previously knowns as Google Hotel Finder). The platform displays hotel direct rates in comparison with all the OTAs, enabling hotels to promote themselves on Google searched across all desktop and mobile devices.  Although like many hotel companies we work with the OTAs, we still have a strategy of increasing direct bookings driven by offers and benefits only available to guests booking directly with YOTEL.
"In regard to the rise of short stays, this is exactly what our company is all about and what we embrace as a brand.  The average stay at YOTEL is 2.5 days – this is why our small but perfectly formed cabins work so well – people do not need vast amounts of space during short stays.  Furthermore, there is an increasing number of people who are working in jobs that require a substantial amount of travel. My own is a great example. I might be away from the office for a week, but will spend one or two nights at a destination at a time.
"Even on the leisure side, travel is no longer exclusive to a certain class or socio-economic group, but accessible to everyone with a new generation of travellers preferring to do multiple short breaks a year rather than a couple of longer holidays."
Can you tell AccomNews a little about your goals and aspirations?
"I am incredibly proud of the YOTEL brand, it has certainly punched way above its weight for the past ten years and the mere fact that so many other brands are jumping on the bandwagon shows you that we have something great going on. The plan is to take the company to 60 hotels by 2023 and much more beyond that. 
"I joined YOTEL in 2014 when we were pretty much still in start-up mode with the main focus to develop the company.  We were 12 people when I started at HQ in London and now we're 65 – in the past three year we went from four hotels to 12 hotels and will have 16 by the end of the year.  It is all about convincing other developers and investors that YOTEL is the hotel of the future.
"I truly believe that what we at YOTEL already do today, is the future of hospitality."
Viriot may have lofty aspirations to conquer the accom world, but one industry expert argues the YOTEL model has more far-reaching implications.
"YOTELPAD could one day become the way traditional apartment rentals are managed, helping institutions with their mass rental units within the build-to-rent sector which is growing in Australia in the face of housing unaffordability", says the Australian Financial Review's housing and commercial real estate expert, Su-Lin Tan.
While there are no plans yet for such a foray, Viriot says, he acknowledges the model can be transposed to the build-to-rent market.