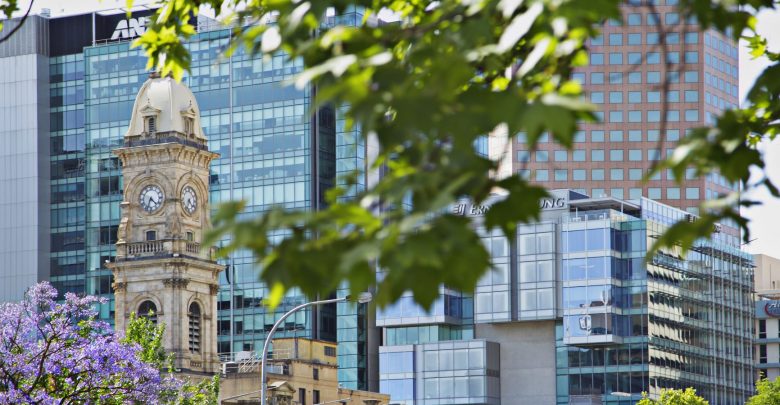 Yet another luxury hotel has been announced for Adelaide this week, stoking fears the accom building boom will saturate the market and threaten occupancy rates across the South Australian capital.
Work on a 295-room Hyatt Regency Adelaide, due to open in 2023 and  encompassing a café, pool, gym, rooftop bar and event spaces will begin early next year on Pirie Street in the city's CBD.
The Hyatt contributes to some 4000 new hotel rooms planned for addition to the city's inventory over the next five years, with 21 luxury hotel developments either confirmed for Adelaide or in the pipeline.
"The hotel is part of our strategy to provide more offerings to travellers as we expand in Australia, with new destinations such as Adelaide and Brisbane that will complement our current portfolio of seven hotels in Sydney, Melbourne, Perth and Canberra," said the group's spokesperson Monika Dubaj.
The Australian Hotels Assocation's South Australian chief, Ian Horne, has described the hotel development boom as "unsustainable", telling InDaily that hotel operators already struggle to fill rooms in the off-season.
"Certainly it's all private money so one assumes that they (hotel companies) have done their due diligence and they've done their work to make sure it's a reasonable investment that they can get a return on," he said.
"But it's always a risk that the market will become saturated and certainly for existing operators that's one of their greatest worries.
"It's very competitive and on some weekends in Adelaide in winter, the prices to stay in one of our four or five-star hotels is just unimaginable."
Adelaide's development picture mirrors those of Perth and Melbourne, where influxes of new hotel rooms have resulted in significant falls in revenue per available room and occupancy.
A recent Deloitte Access Economics report predicts both capital cities will continue to see occupancy affected over the next three years as they struggle to absorb new room pipeline.
"Melbourne and Perth are likely to edge below 80 percent and 70 percent respectively in 2020," it stated of occupancy levels. "Average room rates are also expected to be impacted."
Hotels under construction in Adelaide include Crowne Plaza's 326-room Adelaidean on Frome Street, SKYCITY's 123-room casino hotel on North Terrace and a 257-room Sofitel on Currie Street.
The Hyatt Regency Adelaide adds to imminent new projects including a 138-room Adelaide Oval Hotel and Westin Hotel's 285-room tower overlooking Victoria Square.
The South Australian government this week released its Visitor Economy Sector Plan 2030 which aims to grow the state's visitor economy from $7.2 billion to $12.8 billion over the next decade and generate an additional 16,000 tourism jobs.
While refusing to yet put a dollar figure on the cost of its ambitions, premier Steven Marshall said the "growth state agenda" would be backed by significant investment.
He said the hotel developers lining up to build in Adelaide signalled a "new confidence" in the city, arguing: "They're now bringing their money to South Australia to grow the product that we have here in our state.
"What we know is that people want to see an improvement in product, but also an improvement in marketing.
"We've already seen that recently with our support for bringing the Adelaide International (tennis competition) to Adelaide."
SA Tourism Industry Council chair Eoin Loftus says while the state's visitor economy is growing substantially, more government investment is needed to fill the city's hotels.  
"What could happen short-term is that if the government don't invest more in driving demand there will be a glut in the oversupply of product," he told InDaily.
Ian Horne says the rate of hotel development will put "enormous pressure" on the tourism industry to fill the rooms.
"It's like a rollercoaster – we have high occupancies in January, February, March, although increasingly the only time we tend to come near to full capacity – and that's only for one or two nights – would be when there's a major cricket test match in town, or the Clipsal 500," he said.
"Once you get into late April, May, June, July, you tend to see a slump."