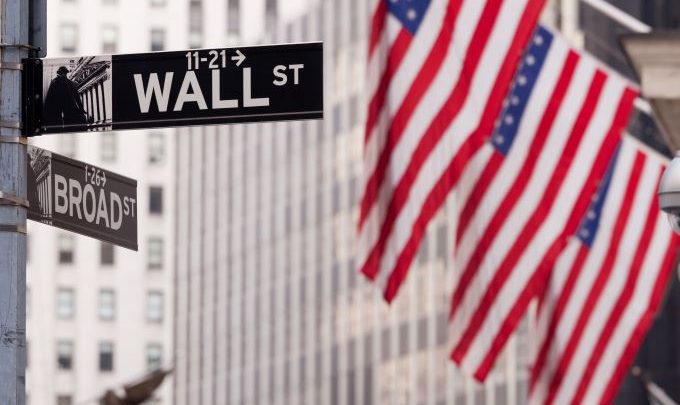 Airbnb is to become a publicly traded company next year, fuelling speculation about whether the home share giant will be positively received by the market.
While the initial public offerings of fellow tech start-ups Zoom and Pinterest saw their market values surge, sharing economy companies Uber and Lyft floundered in disappointing debuts earlier this year.
Airbnb, which has not revealed any details of its impending float, is valued at $46 billion (as of March 2017). Its announcement comes a day after it revealed revenue topping $1.5 billion for the second quarter of 2019.
Schwartz thoughts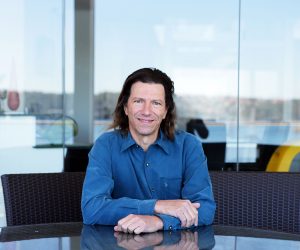 Australia's largest private hotelier, Jerry Schwartz, has signed up his portfolio of properties for Accommodation Association of Australia membership in recognition of the industry body's lobbying clout.
The Schwartz Family Company owns the Sofitel Sydney Darling Harbour and Four Points by Sheraton Sydney Central Park alongside a number of hotels across NSW, ACT, Victoria and Queensland.
"It is very important for the hotel industry to have a strong voice to represent its interests to government and other relevant sectors, which is why I have agreed for my 14 hotels to join the AAoA," said Schwartz.
"Our industry faces a myriad of issues currently and given that tourism and hospitality is one of the strongest growth sectors of the economy, it is important that we have a united and concerted voice so that our industry's contribution is both recognised and supported."
Dean Long, CEO of the association, said Dr Schwartz' membership was a "welcome recognition of the AAoA's commitment to ensuring the industry's progression and further development at a time of significant growth".
TAA talks accom's big issues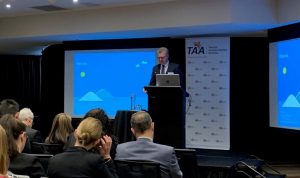 Peak accom body Tourism Accommodation Australia has meanwhile rallied 150 NSW hotel leaders to help tackle key industry challenges.
The Market and Economic Outlook summit, held at Rydges World Square, focused on issues of national concern, including hospitality's cavernous skills gap.
"This seminar was the perfect opportunity to update members on a range of important issues including the important steps TAA is taking when it comes to the jobs and skills shortages affecting the accommodation sector nationally," said TAA NSW chief executive Michael Johnson .
"Other major issues discussed included migration policy and its impact on the workforce, short-term rental accommodation in NSW with the implementation of the code of conduct and rate parity issues being experienced by a number of hotels.
"TAA is working on a number of fronts on these issues, from meeting with government ministers to creating partnerships with TAFE NSW."
Mural magic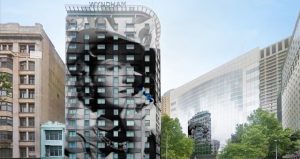 One of Australia's largest murals will soon adorn the façade of the Club Wyndham Sydney building, a 14-storey artwork announced for the CBD hotel on the corner of Goulburn and Wentworth streets.
 "With Club Wyndham Sydney's prime corner block position in the heart of one of the world's greatest cities, at the gateway to the creative hub of Surry Hills, we saw an opportunity to do something unique during the property's upcoming renovation," said Barry Robinson, president of international operations for Wyndham Vacation Clubs.
"The mural will surely become a landmark that will connect our members and guests with the local community, while celebrating the history of this vibrant part of the city."
Once complete, the mural will cover two sides and all 14 storeys of the hotel. It will feature the faces of a man and woman from the 1940s in a nod to the World War II news reels and movies from Hollywood that were first screened at the nearby Surry Hills Paramount Theatre before they were released into the Australian market.
Considered the birthplace of cinema in Australia, Surry Hills remains a creative centre, with the Belvoir Theatre and a concentration of film schools, production companies and art galleries in the area.
Works are scheduled to be complete by mid-November.