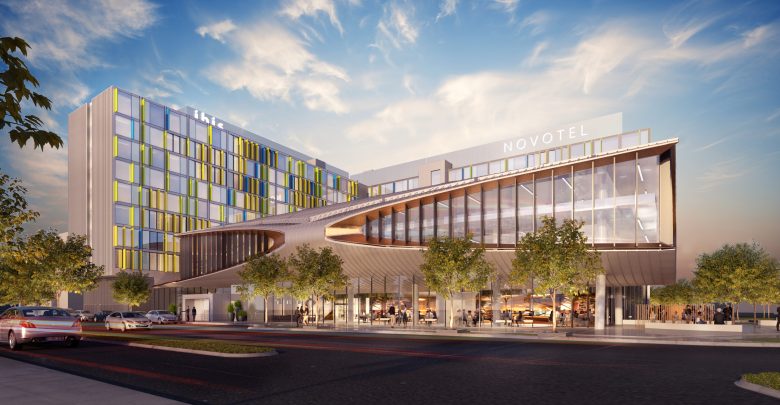 Work will soon begin on the Sunshine Coast's first international hotel in 30 years, with planners giving the green light to a 4.5-star Holiday Inn Express & Suites planned for the new Maroochydore City Centre.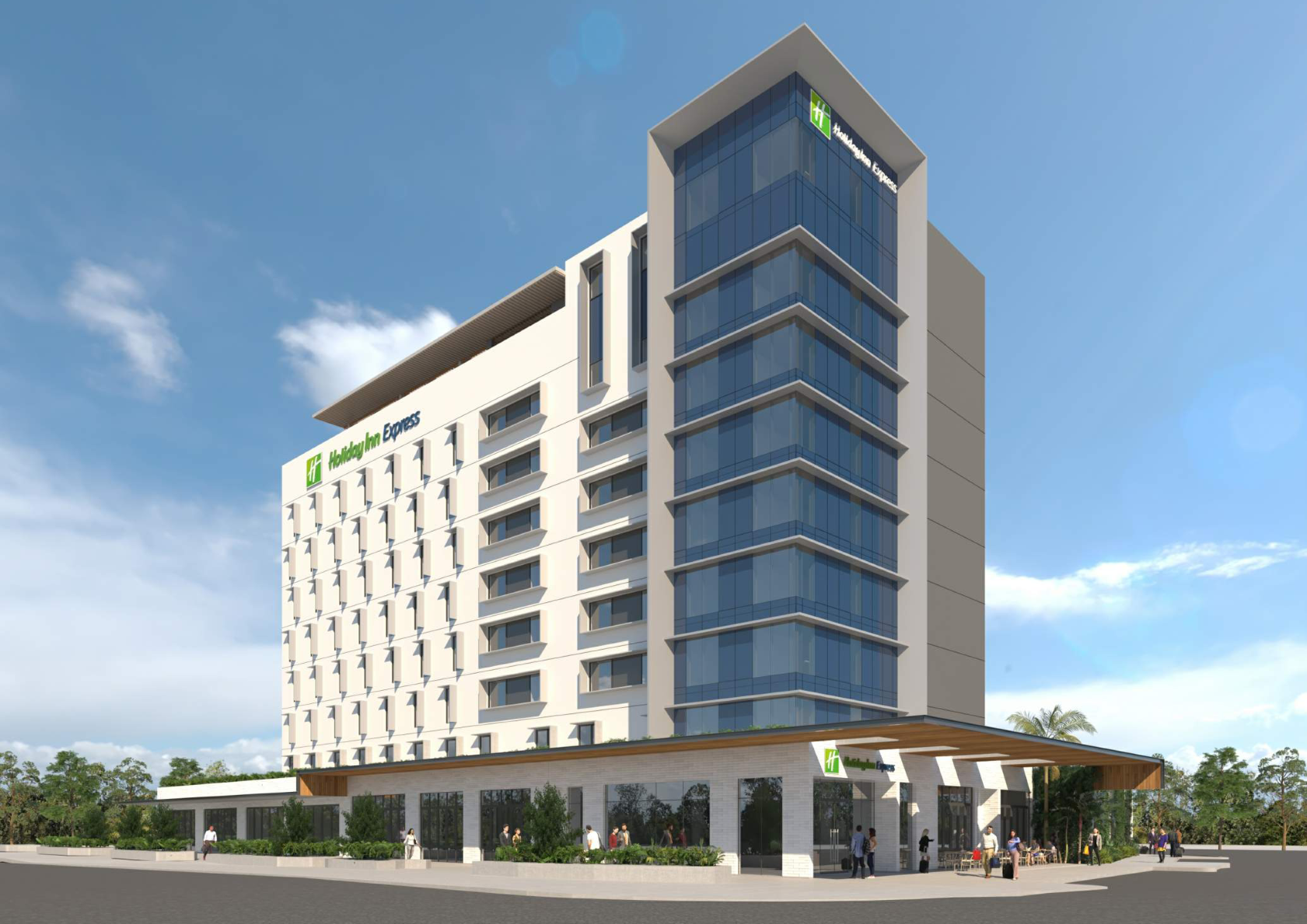 Developer Pro-invest expects to start construction on the nine-storey, 167-room hotel before Christmas with a view to opening in early 2021 following final approval from Economic Development Queensland.
Pro-invest develops and operates the Holiday Inn brand in Australia and New Zealand under franchise from InterContinental Hotels Group.
Sunshine Coast mayor Mark Jamieson said the developer's commitment was a vote of confidence in Maroochydore's bid to become the coast's dominant regional centre.
"The Maroochydore City Centre will be an incredibly important part of the Sunshine Coast's future," he said.
"Smart, first movers like Pro-invest are taking advantage of the rare opportunity to be part of building the only greenfield CBD site in Australia.
"Their investment also represents an opportunity for our tourism and business events industry, offering quality hotel accommodation in the heart of our new city centre."
Pro-invest CEO Ronald Barrott said the hotel was designed to accommodate business travellers alongside the Coast's traditional holiday visitors, with conference and function facilities part of its offering.
"The Sunshine Coast is transitioning from a largely leisure-based market to a more diversified market with major growth in businesses establishing themselves in the region to take advantage of the large-scale infrastructure project such as the expanded airport, the new Maroochydore CBD and the international broadband submarine cable," he said.
Twin turbo for Melbourne
This week marked the turning of the first sod on Melbourne's $163 million dual-branded airport hotel, to be  operated under two prominent Accor titles.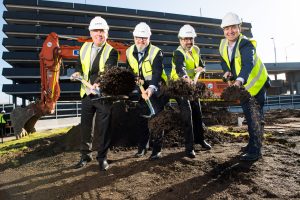 The ten-storey, 464-room hotel will be run under the Novotel and ibis Styles' brands and rated four and three stars respectively, offering guests gym and pool facilities, a café, bar and restaurant plus conference room facilities.
Created to serve the city's burgeoning conference and tourism markets, it will be located a few steps from Terminal 4 within a new precinct known as 'The Hive'.
Melbourne Airport's chief of property, Linc Horton, said: "It is really exciting to bring such a great new hotel concept to one of the great travel destinations in Australia – Melbourne, giving travellers more choice and amenity.
"We believe this new development will bring a much needed social hub to our space bringing visitors and business colleagues together on the doorstep of the airport with access to more than 650 flights per day."
"Importantly, it will also open up around 120 job opportunities for hospitality and tourism staff – a huge boost for the City of Hume."
The project, the airport's latest effort to support Melbourne's move towards becoming Australia's biggest city, is described by Accor Pacific chief operating officer Simon McGrath as "a vibrant airport precinct development which captures the essence of Melbourne through its interiors and warm welcome to guests".
He said: "We are excited to be working with Melbourne Airport on this significant development and thrilled to be embarking on another dual-branded hotel complex with our internationally recognised Novotel and ibis Styles brands.
"With more than 650 flights in and out of Melbourne Airport every day, we're confident that this hotel will quickly become a new destination in itself for passengers, offering easy access to a choice of great accommodation, amenities and state-of-the-art conferencing, just steps away from Terminal 4."
The hotel will open in 2021 within a precinct encompassing a childcare facility catering to the airport's 20,000-strong workforce and office space ranging from 1,000 to 10,000 square metres.