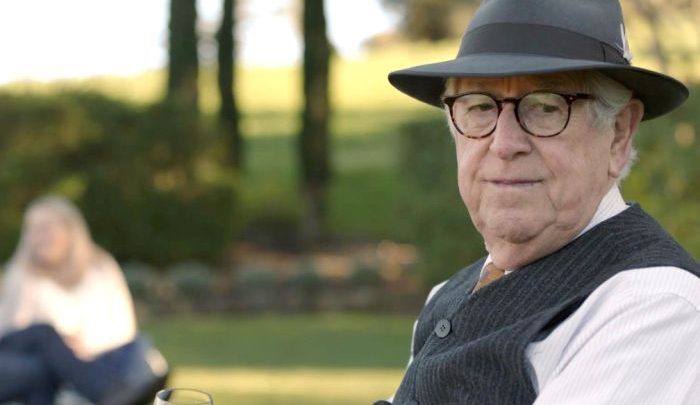 A new South Australia Tourism advert has been labelled "appalling", "depressing", "sad" and "shocking" for its depiction of an old man and his visit to Adelaide.
Titled 'Don't feel sorry for Old Mate', the 30-second video focuses on Dave, an elderly man embarking on a solo visit to the South Australian capital.
He explores local landmarks, looking sad as he watches couples enjoying time together, with the final scene showing him in tears as he climbs alone to the top of Adelaide Oval and surveys the City of Churches.
The voice over, entirely at odds with the sentiment of the video, chirps: "Don't feel sorry for Old Mate, it's his own damn fault he didn't visit Adelaide sooner".
The South Australian Tourism Commission said the ad was in response to market research showing many people put off a trip to Adelaide until their later years.
But a social media backlash suggests its audience is finding the tongue-in-cheek sign off far from amusing.
"This ad is terribly depressing. Being older and lonely is not a funny thing," one commented.
 "Appalling sentiments. Which Adelaide resident would want to be associated with such a lack of compassion? Not me," another wrote on Facebook.
"Terrible ad. Sad and depressing. Where's the excitement and discovery to visit Adelaide?" was among the critical comments.
Brent Hill, marketing executive director for the tourism commission, said he expected some scepticism over the ad, but argued the campaign was "designed to get people talking".
"While there are lots of positives around Adelaide, there are still some dated misconceptions and perceptions around churches and it being quiet or boring," he said.
"We therefore designed a series of ads based around these insights. The first simply says one thing. Don't put off your trip to Adelaide till your later years – do it now."
He told the Radio Adelaide: "We knew it wasn't going to be of everyone's cup of tea.
"It's a competitive landscape out there, and we need to cut through. Our message – come down, see it for yourself, and don't put it off."
While fellow advertising executives have praised the sentiment, some argue the campaign misses on execution.
Adelaide advertiser Sputnik told the ABC: "Brent said it won't be everyone's cup of tea. I'd love to know whose cup of tea it will be, because older people seem to be a bit offended by it and younger people seem to be offended by it in a whole different way."
Adam Ferrier, founder of creative agency Thinkerbell, told News.com the campaign has missed the mark.
"Unfortunately for this piece of communications pictures speak louder than words, as we process images far easier than we do what's heard," he said.
"This communications creates a paired association between South Australia and being older, sad and lonely. This obviously isn't great. It may have the opposite effect to what they were intending."
However, with the ad part of a cross-media campaign including an Instagram account set up for the fictitious Dave to post his latest holiday snaps, it seems there's more of the same to come.