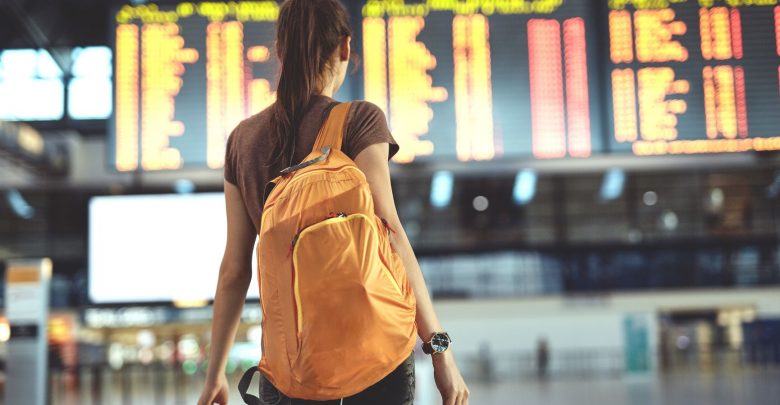 Flights between Australia and Tokyo's Haneda airport will triple from March 2020 as the government looks to swell our Japanese tourist market to $3.7 billion annually.
The announcement follows the separate launch on Sunday of a new daily direct flight between Perth and Tokyo's Narita International Airport, expected to lure 76,000 Japanese visitors to the West Australian capital alone over the next three years and boost the state economy by $175 million.
The latest air service arrangements follow expansion of capacity at Haneda, the airport closest to central Tokyo, and were announced by the federal government on Tuesday, two days after the inaugural Perth flight touched down.
They allow for two new daily return flights each for Australian and Japanese carriers, to complement the 67 services currently running between the two countries each week.
Australia has seen a 40 percent growth in passenger arrivals from Japan over the past four years, with tourism hubs such as the Gold Coast reporting strong current interest from the Asian nation.
One insider speculates the growth in visitors, 50 percent of them first timers, is the result of the next generation hearing stories about Australia from their parent travellers and investors who flooded the market in the 1990s.
Federal tourism minister Simon Birmingham describes Japan as "one of our most important tourism markets", estimating that by 2026-27, Australia will welcome some 626,000 Japanese tourists contributing $3.7 billion to the economy.
"Today's announcement, which comes off the back of ANA's inaugural Tokyo to Perth flight on Sunday, will pave the way for a significant boost to two-way traffic between our countries, helping to drive further growth from a market that has continued to go from strength to strength in recent years," he said.
"More slots for more flights is good news for the half a million Australians whose jobs are supported by our tourism industry, which continues to offer appealing and unique experiences to millions of visitors from all corners of the world."
Accommodation Association of Australia chief executive Dean Long welcomed the extension of fight services, pointing out Japan is currently Australia's fifth largest market in terms of visitors and sixth in terms of visitor nights.
In the year ending March 2019, it contributed $2 billion to the Australian economy, an 11 percent growth on the previous year.
Long said: "As a long-haul destination, aviation connectivity is critical in driving visitor growth. We commend the Australian government on their continued focus on improvements to aviation access."
The Haneda Airport arrangements will take effect from 29 March 2020. Decisions on which Australian airlines will be able to use the additional capacity will be determined by the independent International Air Services Commission.
The new All Nippon Airways (ANA) flight from Narita Airport, meanwhile, offers a travel time of just nine hours, with ticket prices starting from $861 for economy flights. It operates daily from Tokyo at 11.10am and arrives in Perth at 8.15pm, flying back 1.5 hours later laden with fresh WA produce including tons of avocados, fresh flowers and chilled meat, landing in Tokyo at 8.25am.
Australian Hotels Association CEO for WA, Bradley Woods, says the flight presents "a new and enticing option" for international guests.
"These flights will help many more travellers get to Perth each week which is great news for WA's hotels, restaurants, pubs and bars."
Michael Johnson, CEO of Tourism Accommodation Australia, agrees.
"The Japanese market is an extremely important one for Australia and it is well known that passengers are far more likely to consider a destination if there is access to quick, easy and affordable direct flights," he said.
"With so much to offer both leisure and corporate travellers, Western Australia can now reap the benefits of a critical new service from a country that has a deep affection for, and interest in, Australia."
Perth is determined to capture a healthy slice of the Japanese influx, with images of quokkas and the WA landscape appearing across Tokyo to promote the west as an appealing tourist destination, and the airport's high-speed rail link sporting a giant quokka image on its exterior.