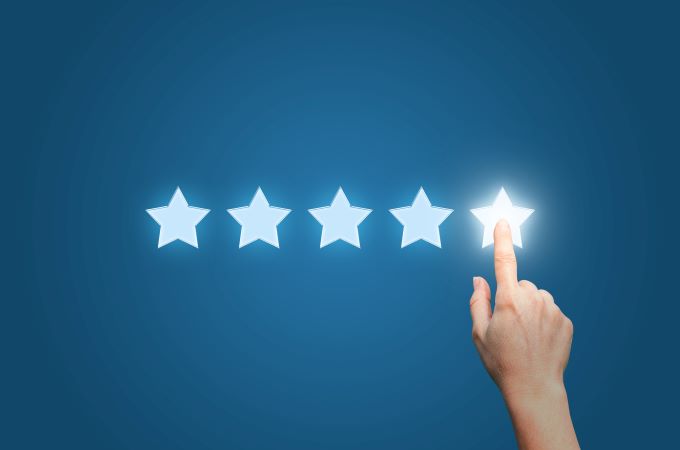 Booking.com has announced a new star rating system for holiday rentals.
The online travel agency giant told the Vacation Rental World Summit in Italy this week that its AI-powered rating system for short-stay rentals is still in testing phase but will be rolled out as a global classification marker for holiday homes.
The OTA says the system allows users to sort and filter properties according to the ratings, which are awarded to "home and apartment-like properties" and "represent quality ratings based on factors like facilities, size, location, and service".
The algorithm-driven system uses latest technology to assess local property standards and adjust the star rating to align to the local area.
Operators have expressed concerns about the rating system, some arguing it is designed to drive more bookings to hotels.
One, identified as Frode, said on the Booking.com partner hub: "I have the feeling that this mean(s) booking.com wants to make a 'star' rating on our holiday homes and cabins.
"We stopped using Expedia due to this. We have very very popular cabins with rustic style and no Internet, TV and so on. A place people love to stay – on the edge of the Atlantic Ocean with midnight sun or northern lights.
"I am a bit afraid that this 'new' rating system will make my cabins look bad."
The listings giant made the announcement in the same week that owner Booking Holdings began removing its Agoda listings from vacation rental business Google Travel.
The move follows notice from Google of a new holiday rental feature that directs users from Google Search to its Google Travel page, reportedly placing its own vacation rental and apartments business above competitors' organically positioned search results.
While Booking.com has never participated in Google's holiday rental business, Singapore-based Agoda has been listing vacation rentals on the 'one-stop shop' travel platform for six months. According to Skift, a Booking Holdings spokesperson confirmed Agoda is in the process of withdrawing from the site.
Agoda's withdrawal means none of Booking Holdings' brands will be involved in Google's vacation rental business, the company joining home-share giant Airbnb in declining to participate.
Skift Editor Dennis Schaal speculated: "Behind the scenes, there may be abundant reasons that Booking Holdings and Airbnb, for that matter, won't be dabbling in Google's vacation rentals business for the time being.
"Perhaps they are seeking to boost direct traffic, or are unhappy with the economics, and user experience. Expedia may be positioned to take some advantage."
Expedia's brands on desktop currently enjoy a 67 percent share of listings in cities outside the US and a 74 percent share in US cities, says Skift.